Are you planning a trip to Jakarta? Here is a list of 25 exciting things to do in the vibrant capital city of Indonesia. From exploring historical landmarks to experiencing the rich culture and indulging in the delicious food scene, Jakarta has something for everyone.
Exploring the Vibrant City of Jakarta
A Brief Overview of Jakarta
If you are visiting Jakarta for the first time, it is essential to get an overview of the city. Jakarta is the largest city in Southeast Asia and the capital of Indonesia. It is a bustling metropolis known for its skyscrapers, vibrant street life, and rich cultural heritage.
As you step into Jakarta, you will be greeted by a city that never sleeps. The streets are alive with the hustle and bustle of people going about their daily lives. Tall skyscrapers dominate the skyline, showcasing the city's modernity and economic prowess. But amidst the towering buildings, you will also find remnants of Jakarta's past, with historical landmarks and traditional markets scattered throughout the city.
Jakarta is a melting pot of cultures, with influences from various ethnic groups such as Javanese, Sundanese, and Chinese. This diversity is evident in the city's architecture, cuisine, and traditions. You can explore the vibrant neighborhoods of Jakarta, each offering a unique experience. From the modern shopping district of Thamrin to the historic area of Kota Tua, there is something for everyone in this dynamic city.
Best Time to Visit Jakarta
Before you plan your visit to Jakarta, it is essential to consider the best time to go. The city experiences a tropical climate, with two main seasons – the dry season (April to September) and the rainy season (October to March). The best time to visit is during the dry season when the weather is pleasant for outdoor activities.
During the dry season, Jakarta comes alive with outdoor events and festivals. You can explore the city's parks and gardens, such as Taman Mini Indonesia Indah, where you can immerse yourself in the rich Indonesian culture. The clear skies and warm temperatures make it ideal for exploring the city's attractions, such as the National Monument or the Old Town.
However, even during the rainy season, Jakarta has its charm. The rain brings a refreshing change to the city, washing away the dust and heat. It is a great time to visit the city's museums and art galleries, where you can delve into the vibrant art scene of Jakarta. You can also indulge in the city's culinary delights, from street food stalls to fine dining restaurants, offering a wide range of flavors.
Whether you visit during the dry season or the rainy season, Jakarta promises an unforgettable experience. The city's energy and diversity will captivate you, leaving you wanting to explore more. So pack your bags and get ready to immerse yourself in the vibrant city of Jakarta!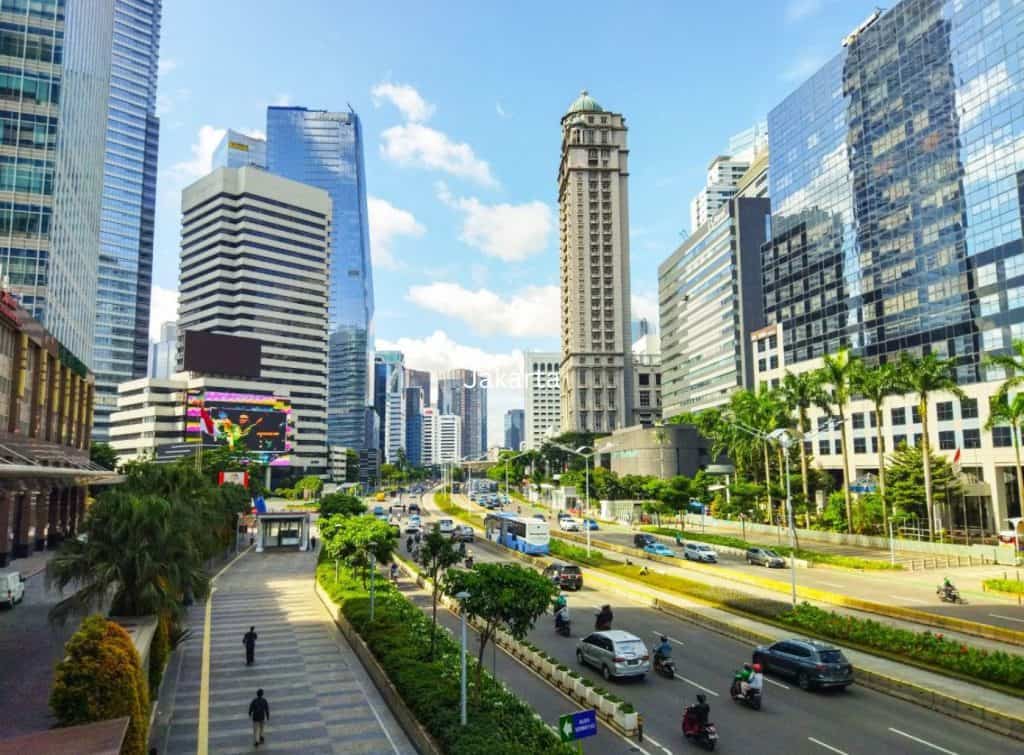 Top 10 Must-Visit Attractions in Jakarta
Historical Landmarks in Jakarta
Jakarta is home to several historical landmarks that showcase the city's rich past. Start your exploration with a visit to the National Monument (Monas), which commemorates Indonesia's struggle for independence. Don't miss the Kota Tua area, where you can explore Dutch colonial buildings and visit museums like the Jakarta History Museum and the Wayang Museum.
Modern Attractions in Jakarta
Aside from its historical landmarks, Jakarta also boasts modern attractions. Visit the Taman Mini Indonesia Indah, a miniature park that showcases the diverse culture and traditions of the Indonesian archipelago. For an adrenaline rush, head to the Ancol Dreamland, which features an amusement park, water park, and an urban beach.
Experiencing Jakarta's Rich Culture
Traditional Arts and Crafts in Jakarta
To get a taste of Jakarta's traditional arts and crafts, explore the city's art galleries and craft markets. Visit the Pasar Seni Ancol, where you can find locally made batik textiles, traditional puppets, and intricate wood carvings. Don't miss the opportunity to watch a Wayang puppet show, a traditional Indonesian form of shadow puppetry.
Cultural Festivals and Events in Jakarta
Jakarta hosts various cultural festivals and events throughout the year. If you happen to be in the city during these festivities, make sure to attend them. The Jakarta International Film Festival, Jakarta Fashion Week, and the Jakarta International Jazz Festival are some of the prominent events that showcase the city's vibrant cultural scene.
Jakarta's Food Scene: A Culinary Journey
Street Food Delights in Jakarta
Indulging in Jakarta's street food scene is a must for any food lover. Head to Jalan Sabang, known as the street food paradise, and savor local dishes like nasi goreng (fried rice), satay (grilled skewers), and gado-gado (vegetables with peanut sauce). Don't forget to try the famous durian fruit, known for its unique taste and aroma.
Fine Dining Experiences in Jakarta
If you prefer fine dining, Jakarta has a wide array of upscale restaurants to choose from. Visit Skye, located on the rooftop of a skyscraper, to enjoy breathtaking views of the city while savoring delicious cuisine. For a taste of Indonesian haute cuisine, try the renowned restaurant, Lara Djonggrang, which offers a fusion of traditional flavors with a modern twist.
Shopping in Jakarta: From Traditional Markets to Luxury Malls
Best Shopping Malls in Jakarta
Jakarta is a shopper's paradise, offering a range of shopping malls catering to different budgets and preferences. Grand Indonesia and Plaza Indonesia are two of the city's most famous malls, housing international luxury brands and high-end boutiques. For a more budget-friendly shopping experience, head to Mangga Dua Mall or Pasar Baru, where you can find affordable fashion and local souvenirs.
Traditional Markets Worth Visiting
For an authentic shopping experience, explore Jakarta's traditional markets. Pasar Tanah Abang is one of the largest textile markets in Southeast Asia, where you can find a vast range of fabrics and clothing at wholesale prices. Another iconic market is Pasar Baru, known for its batik textiles and traditional Indonesian snacks.
There you have it – 25 exciting things to do in Jakarta. Whether you are interested in history, culture, food, or shopping, Jakarta offers a diverse range of experiences that will leave you captivated. So pack your bags and get ready to explore this vibrant city!