As the capital city of Indonesia, Jakarta is a bustling metropolis that offers visitors a rich cultural tapestry, stunning natural beauty, and fascinating history. Whether you're visiting for a few days or a few weeks, this city has something for everyone. In this article, we'll explore the top attractions in Jakarta, from monuments to museums, and everything in between.
The Rich History of Jakarta
Jakarta, the capital city of Indonesia, is a bustling metropolis with a rich history that dates back centuries. From its early days as a small port town to its current status as a thriving urban centre, Jakarta has undergone many changes over the years. Today, it is a city that blends the old with the new, with modern skyscrapers standing alongside historic landmarks and traditional markets.
The National Monument (Monas) of Jakarta
The National Monument, or Monas as it's commonly known, is an impressive 132-meter-tall obelisk located in the heart of Jakarta. It was built to commemorate Indonesia's struggle for independence and is one of the most iconic landmarks in the city. Visitors can take an elevator to the top of the monument for panoramic views of Jakarta's skyline. Surrounding the monument, there is a beautiful park where locals often gather to relax or have a picnic.
At the base of the monument, visitors can also find a museum that showcases Indonesia's history and struggle for independence. The museum features exhibits and artefacts that provide a glimpse into the country's past, including weapons, clothing, and other items used during the independence movement.
Jakarta History Museum
Also known as the Fatahillah Museum, the Jakarta History Museum is an excellent place to learn about the city's past. The museum is housed in a Dutch colonial-era building called "Stadhuis Batavia," and its displays include artefacts, maps, photographs, and other materials that give an insight into Jakarta's history. Visitors can also tour the surrounding Kota Tua (Old Town) area, where many of the colonial buildings have been preserved.
One of the most interesting exhibits at the museum is a replica of the Batavia Castle, which was built by the Dutch in the 17th century. The castle was once the centre of Dutch colonial power in Indonesia and played a significant role in the country's history.
Kota Tua (Old Town)
Kota Tua is a historic district in the northern part of Jakarta that dates back to the Dutch colonial period. It is home to numerous heritage buildings, including the Jakarta History Museum and some of the oldest buildings in the city. Visitors can take a stroll through the narrow streets and alleys and soak up the atmosphere of Old Jakarta. There are also many cafes and restaurants in the area where visitors can stop and soak in the ambience of the district.
One of the most popular attractions in Kota Tua is the Wayang Museum, which is dedicated to the art of wayang, or traditional Indonesian puppetry. The museum features a collection of wayang puppets from all over Indonesia, as well as displays of the history and significance of the art form.
Another must-visit attraction in Kota Tua is the Sunda Kelapa Harbor, which was once the main port of Jakarta. Visitors can take a boat tour of the harbour and see the traditional wooden ships that are still used to transport goods to and from the city.
Overall, Jakarta is a city that is steeped in history and culture, with many fascinating landmarks and attractions to explore. Whether you're interested in learning about Indonesia's struggle for independence, exploring the city's colonial past, or simply soaking up the atmosphere of Old Jakarta, there is something for everyone in this vibrant and dynamic city.
Cultural Experiences in Jakarta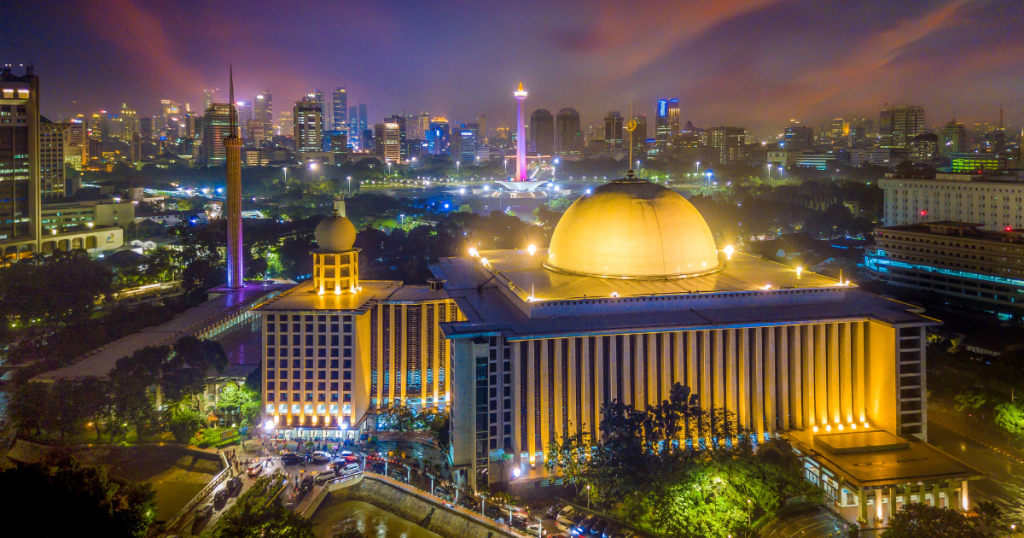 Taman Mini Indonesia Indah
Taman Mini Indonesia Indah is a cultural theme park that showcases the art, architecture, and traditional customs of Indonesia's many regions. The park has numerous pavilions representing different islands and provinces, and visitors can learn about the cultural heritage of the country's various ethnic groups. There is also an Indonesian Museum, which houses art and artefacts from across the nation.
Setu Babakan Betawi Cultural Village in Jakarta
The Setu Babakan Betawi Cultural Village is an excellent place for visitors to learn about the customs and traditions of the Betawi people. The village is located in South Jakarta and has many traditional-style houses, a small lake, and a cultural centre. Visitors can watch traditional dance performances, sample local foods, and learn about the village's history.
Textile Museum
The Textile Museum is a unique attraction that showcases Indonesia's rich textile heritage. The collection includes a wide range of fabrics and textiles, from traditional batik to contemporary designs. Visitors can learn about the different techniques used to produce these beautiful fabrics and how they have evolved over time.
Shopping and Entertainment in Jakarta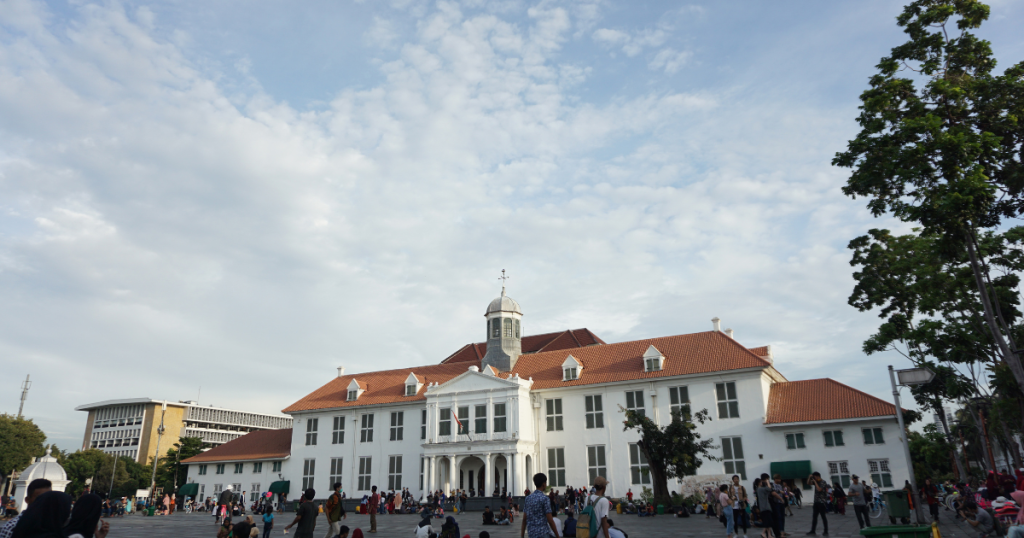 Grand Indonesia Shopping Town
If you're looking for a shopping mall experience, Grand Indonesia Shopping Town is the place to go. The mall is located in Jakarta's central business district and is one of the largest shopping centres in Southeast Asia. There are hundreds of shops, restaurants, and entertainment options, making it the perfect place to spend a day shopping and exploring.
Pasar Baru Market
For a more traditional shopping experience, head to the Pasar Baru Market. This bustling market is located in Central Jakarta and sells a wide range of goods, including clothing, textiles, and souvenirs. The market is a great place to haggle for a bargain and get a taste of local life in Jakarta.
Ancol Dreamland
Ancol Dreamland is a popular entertainment complex located on the coast of North Jakarta. It is home to many exciting attractions, including a waterpark, an amusement park, and a golf course. There are also many restaurants and cafes where visitors can relax and enjoy a meal or a drink.
Nature and Outdoor Activities in Jakarta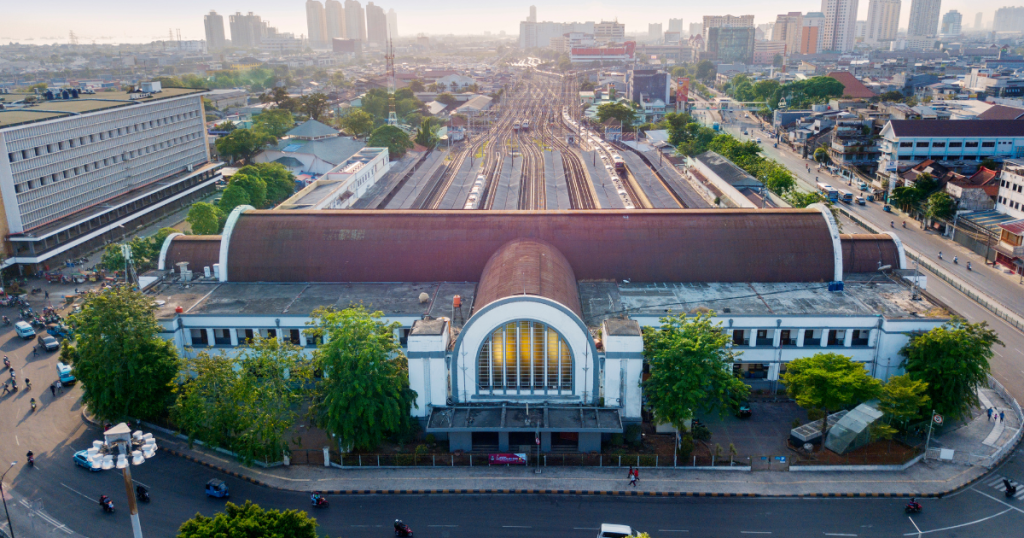 Ragunan Zoo
The Ragunan Zoo is a great place to escape the hustle and bustle of the city. The zoo is located in South Jakarta and is home to over 3,000 animals from 200 different species. Visitors can see everything from orangutans to Komodo dragons and learn about the different conservation efforts being made to protect these animals.
Taman Suropati
Taman Suropati is a beautiful park located in the Menteng area of Central Jakarta. The park is home to many rare and exotic plants and is a great place to relax and enjoy a picnic. There are also many cultural events held in the park throughout the year, including traditional dances and music performances.
Thousand Islands
Located just a short boat ride from Jakarta, the Thousand Islands are a beautiful archipelago that boasts crystal clear waters and white-sand beaches. Visitors can enjoy swimming, snorkelling, and diving in the pristine waters and soak up the sun on one of the many secluded beaches. There are also many resorts and hotels in the area where visitors can stay overnight and enjoy the stunning scenery.
Summing It Up
Jakarta is a vibrant, exciting city that offers visitors a wide range of attractions and experiences. Whether you're interested in history or culture, nature or entertainment, there is something in this city for everyone. So next time you're planning a trip to Southeast Asia, be sure to put Jakarta on your list and discover all that this dynamic city has to offer!