If you're in search of pristine seas and stunning natural beauty, the Gili Islands may just be the perfect destination. Situated off the northwest coast of Lombok Island in Indonesia, the Gili Islands consist of three small islands: Gili Trawangan, Gili Meno, and Gili Air. Each island offers unique attractions, from party scenes to romantic getaways and water sports. In this article, we'll delve into the top attractions of the Gili Islands, exploring the best experiences each island has to offer.
Introduction to the Gili Islands
Before we start exploring, let's take a closer look at each island. Gili Trawangan, the largest and most popular of the three islands, is the go-to destination for partygoers and water sports enthusiasts. Gili Meno, on the other hand, is an ideal spot for couples seeking a peaceful and romantic getaway. Finally, Gili Air is the perfect balance between the two – with a mix of water sports, serenity, and inviting local culture, it offers something for everyone.
The Three Gili Islands: Gili Trawangan, Gili Meno, and Gili Air
Each of the three islands in the Gili Islands group offers its unique charm and attractions. But before you embark on your island adventures, it's important to understand what each island has to offer, so you can decide on the ideal destination for you.
Gili Trawangan: The Party Island
Gili T, as it's popularly known, is where you'll find most of the action in the Gili group. Gili T is home to several stunning beaches, all offering beautiful views of turquoise water and white sand. Beach clubs are dotted along the coastline, offering some of the best music, drinks, and cuisine in the region. You can indulge in water sports such as surfing, snorkelling, and diving, with several dive schools located along the island's shore. And if you're a night owl, you'll be pleased by the vibrant nightlife and entertainment options scattered all across the island.
Beaches and Beach Clubs
Gili Trawangan's beaches are some of the best in the world, and they attract sun seekers from all over the map. Two of the most popular beaches on Gili T are Sunset Beach and Paradise Island Beach. Both offer an excellent mix of sun, sand, and waves. If you're up for a little adventure, you can try cliff-jumping off the high rocks at Sunset Beach. There are several beach clubs where you can lounge around and sip on cocktails while enjoying the island's lovely weather.
Snorkelling and Diving Spots
Gili Trawangan is home to several unique diving sites, including Shark Point, Manta Point, and Halik Reef. These spots are teeming with colourful marine life, including turtles, reef sharks, and Manta rays. You can also try your hand at snorkelling here – the coral reefs are home to various species of colourful fish.
Nightlife and Entertainment
If you're in search of some wild action after sunset, Gili Trawangan won't disappoint. The island offers various entertainment options, including lively bars, beach parties, clubs, and even a reggae bar. The locals are friendly, and the music is always pumping.
Gili Meno: The Romantic Getaway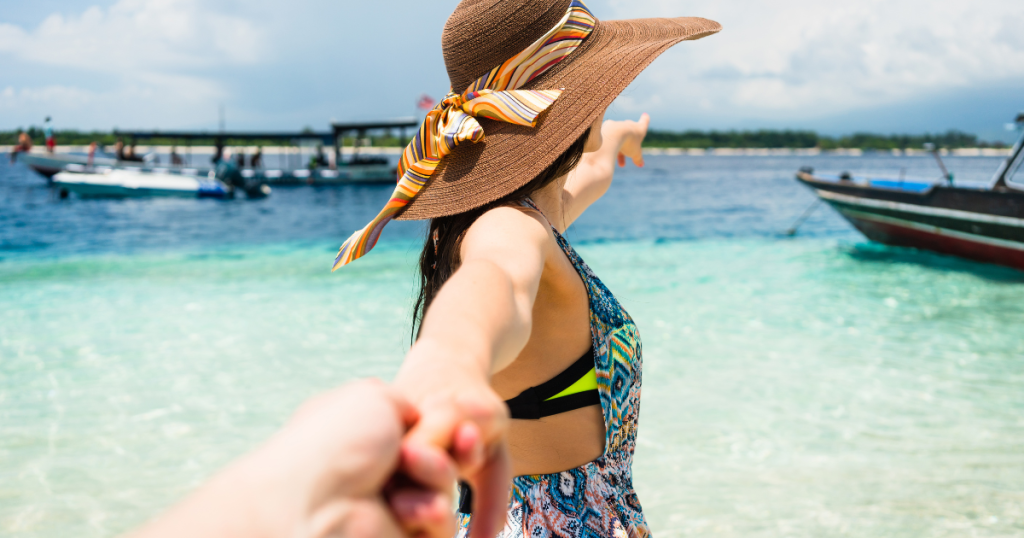 If you're looking for a peaceful and laid-back destination, then Gili Meno is the place to be. The island is a pristine paradise, with serene beaches, luxurious resorts, and an effortless charm that will leave you awestruck.
Serene Beaches and Resorts
One of the most appealing attractions in Gili Meno is the secluded beaches. These are some of the most isolated and relaxing beaches in Indonesia, and they offer a real sense of peace. You can pitch your umbrella under the shade of a palm tree and soak up the sun while reading a book or enjoying the stunning ocean views. Numerous resorts cater to couples, offering intimate bungalows, private villas, and luxurious honeymoon packages.
Turtle Sanctuary and Bird Park
Gili Meno is home to a turtle sanctuary, where you can learn more about the conservation efforts and even go swimming with the turtles. The island also has a bird park, with a collection of exotic and colourful birds, including peacocks, parrots, and eagles.
Honeymoon and Wedding Destinations
The Island is famous for its romantic charm, and it's an ideal destination for couples looking to celebrate their love with a wedding or honeymoon. You can enjoy beachfront candlelight dinners, sunset cruises, and couples massages. The island's efficient wedding planners can help you plan the perfect wedding, from arranging the perfect location to catering services.
Gili Air: The Perfect Balance
Gili Air is the perfect island for people who want a little bit of everything on their trip. The island is home to numerous water sports, including kayaking, kite-surfing, and Stand-up paddle boarding. It also has a happening party scene, but not as loud as Gili T, making it an ideal destination for people looking for an immersive vacation experience.
Water Sports and Activities
Gili Air has some of the best water sports in the region, thanks to its warm, clear waters and excellent weather. There are numerous activities that you can get involved in, including snorkelling, diving, and windsurfing. You can also explore the island on a kayak or try your hand at Stand-up paddle-boarding.
Yoga and Wellness Retreats
Gili Air is an excellent destination for people looking to unwind and reconnect with their inner selves. The island has several yoga retreats, with trained instructors leading daily classes. Various wellness centres offer alternative therapies such as reflexology, aromatherapy, and deep tissue massages.
Local Cuisine and Dining Options
Gili Air is home to numerous dining options, catering to all tastes and budgets. The island has several local eateries that offer authentic Indonesian cuisine, including Nasi Goreng and Sate. There are also international restaurants that serve a wide range of meals, including burgers, pizzas, and pasta dishes.
How to Get to the Gili Islands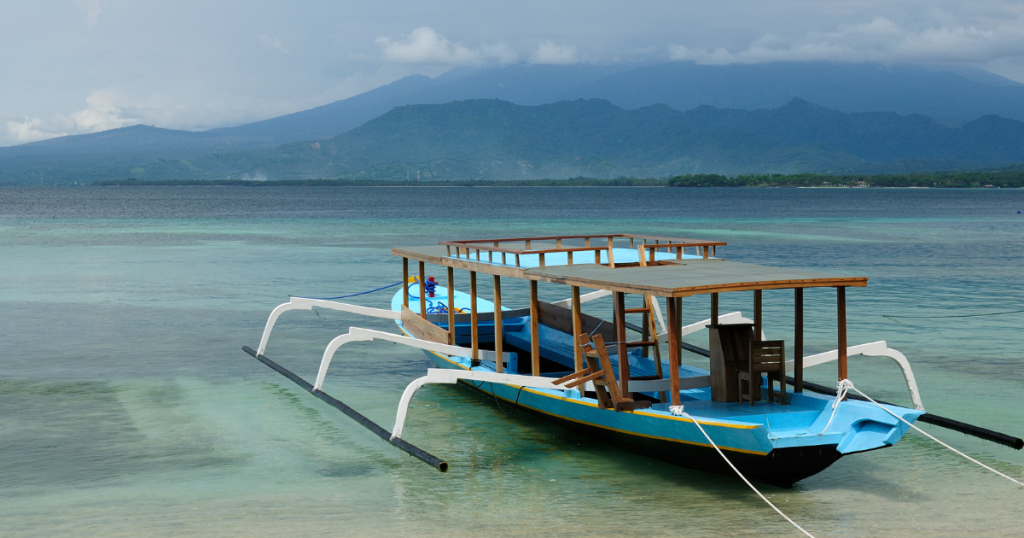 You can reach the Gili Islands via several modes of transport. The most common route is by boat from Bali. You can opt for the fast boat, which takes around two hours, or the slow boat, which takes around five hours. Lombok International Airport is also located close to Gili, and you can book a direct transfer to any of the three islands from there. Once you reach the islands, you can conveniently rent a bicycle, horse cart, or motorcycle to explore the destinations.
Summing It Up
The Gili Islands offer a perfect blend of culture, natural beauty, and adventure, making them a must-visit destination for anyone exploring Indonesia. Whether you are seeking a romantic getaway, a wild party scene, or a serene relaxation spot, the Gili Islands have something for everyone. Plan your itinerary carefully, and immerse yourself in everything these magnificent islands have to offer.