Gili Trawangan is a hidden gem nestled in the Indonesian archipelago. With its crystal-clear turquoise waters, pristine white sandy beaches, and vibrant marine life, it is no wonder that this island paradise is becoming an increasingly popular destination for travelers seeking a tropical retreat. In this article, we will delve into the reasons why Gili Trawangan should be your next vacation spot, provide essential travel tips, and highlight the best activities and attractions to make your trip memorable.
Why Gili Trawangan Should Be Your Next Destination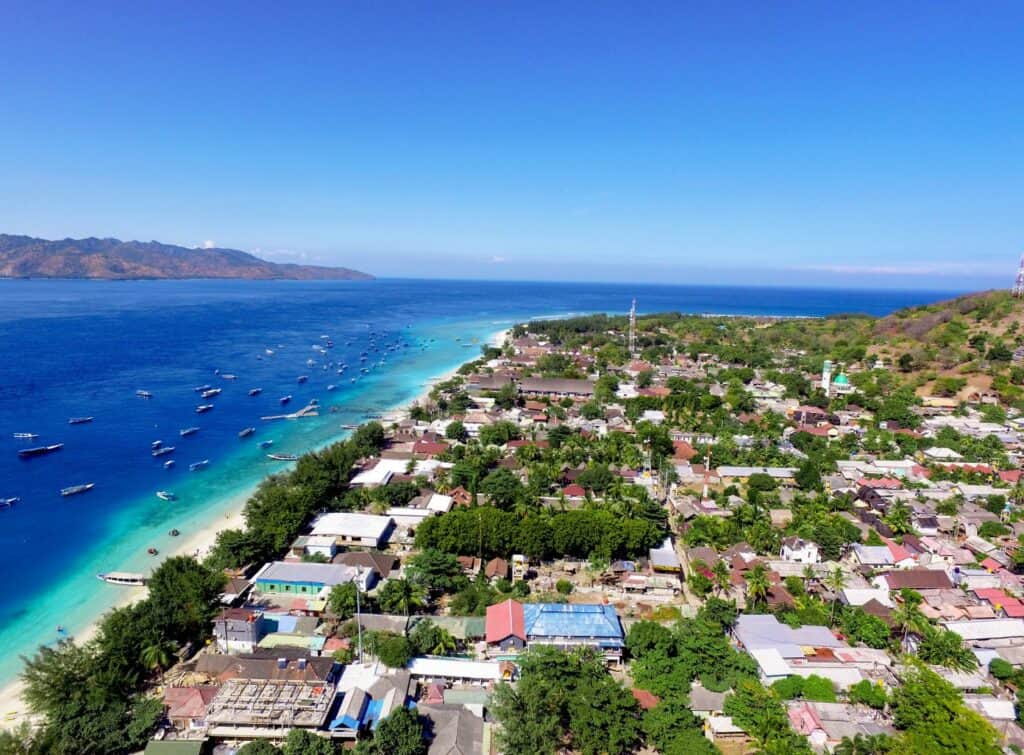 Unveiling the Beauty of Gili Trawangan
Let's start by uncovering the breathtaking beauty of Gili Trawangan. This tiny island boasts stunning natural landscapes that will leave you in awe. From picturesque sunsets that paint the sky with vibrant hues to the vibrant coral reefs teeming with marine life, Gili Trawangan offers a feast for the senses.
Whether you prefer to unwind on the pristine sandy beaches, snorkel in the crystal-clear waters, or explore the lush inland areas, Gili Trawangan has something for everyone. Its secluded location ensures tranquility and privacy, making it the perfect destination for a peaceful getaway.
The Unique Culture of Gili Trawangan
Aside from its natural beauty, Gili Trawangan also offers a unique cultural experience. The local community on the island is known for its warm hospitality and friendly nature. Immerse yourself in the local traditions and customs by joining a traditional cooking class or attending a cultural event.
As you explore the island, you'll notice the absence of motorized vehicles, adding to the unique charm of Gili Trawangan. Instead, bicycles and horse-drawn carriages, known as cidomos, are the primary modes of transportation. Embrace the slower pace of life and savor the simplicity of getting around the island.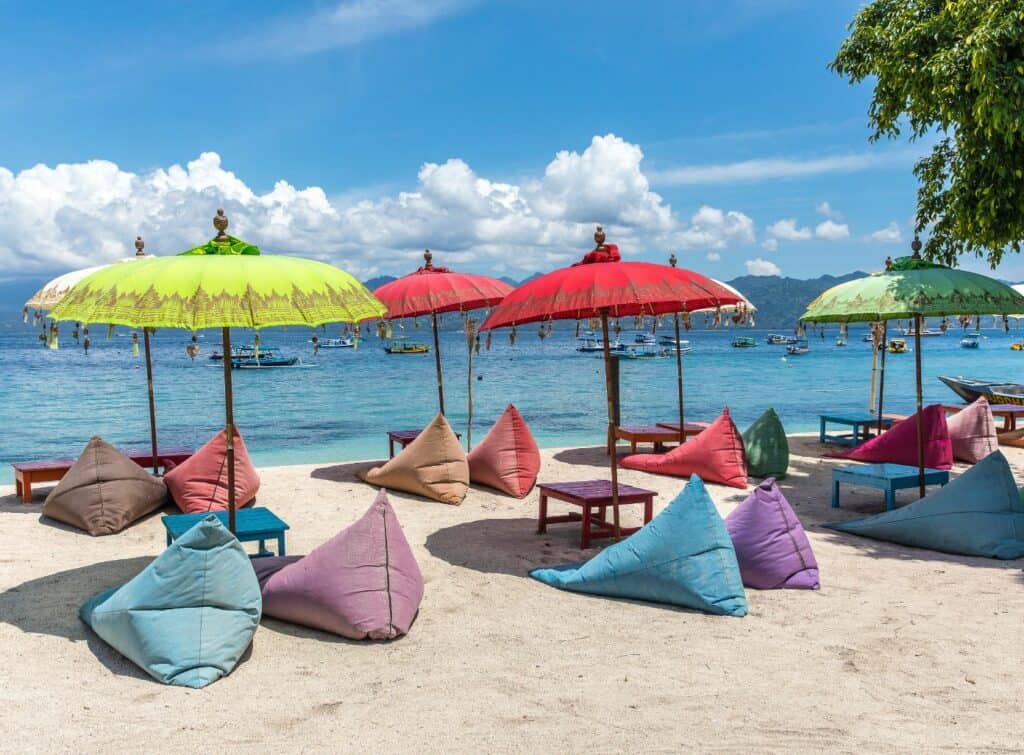 Planning Your Trip to Gili Trawangan
Best Time to Visit Gili Trawangan
When planning your trip to Gili Trawangan, it is essential to consider the weather and tourist seasons. The dry season, which runs from May to September, offers the most favorable conditions for exploring the island. During this time, you can expect clear skies, calm waters, and an abundance of sunshine.
However, if you prefer a quieter atmosphere and don't mind occasional rainfall, visiting during the shoulder seasons of April and October can be equally rewarding. Be sure to check the weather forecast beforehand and pack accordingly.
Essential Travel Tips for Gili Trawangan
Before embarking on your adventure, here are some essential travel tips to ensure a smooth and enjoyable trip to Gili Trawangan:
Book your accommodation in advance, especially during peak holiday periods, as the island's popularity continues to soar.
Bring sufficient cash, as many places on the island do not accept credit cards.
Protect yourself from the sun by wearing sunscreen, a hat, and sunglasses.
Respect the local customs and traditions, including appropriate attire when visiting religious sites.
Getting to Gili Trawangan
Flight Options to Gili Trawangan
Reaching Gili Trawangan is relatively straightforward. Most travelers will first fly into the nearby Lombok International Airport. From there, you have several options to reach the island, including:
Taking a taxi to the Bangsal Harbor, followed by a short boat ride to Gili Trawangan.
Booking a private transfer service that includes both the land and sea journey.
Regardless of the option you choose, the scenic journey itself is part of the adventure, offering glimpses of the stunning surrounding landscapes.
Upon arrival at Lombok International Airport, you will find various transportation options to take you to the harbor. Taxis and private transfer services are readily available, with English-speaking drivers to assist you. It is recommended to book your transportation in advance to avoid any last-minute hassle.
Once you reach Gili Trawangan, you can easily explore the island by foot, bicycle, or cidomo. The island is relatively small, making it easy to navigate and allowing you to soak in the laid-back atmosphere at your own pace.
Accommodation and Dining in Gili Trawangan
Choosing the Right Accommodation
Gili Trawangan offers a wide range of accommodation options to suit every budget and preference. From luxury resorts with private villas to cozy beachfront bungalows, you'll find something to suit your needs.
When choosing your accommodation, consider the location, amenities, and proximity to the beach. If you're looking for a more secluded experience, consider staying in the northern or southern part of the island, where you can enjoy peace and tranquility.
Experiencing Local Cuisine and Dining Options
One of the highlights of any trip is the opportunity to indulge in local cuisine. Gili Trawangan offers a variety of dining options, ranging from local warungs serving authentic Indonesian dishes to upscale restaurants showcasing international cuisine.
Be sure to sample the local delicacies, such as fresh seafood grilled to perfection or the famous Nasi Campur, a rice dish with an array of flavorful toppings. Don't forget to quench your thirst with a refreshing tropical fruit juice or a sunset cocktail as you marvel at the stunning views.
Activities and Attractions in Gili Trawangan
Must-See Attractions in Gili Trawangan
While Gili Trawangan is primarily known for its pristine beaches and stunning underwater world, there are also several must-see attractions on the island. One such attraction is the Gili Trawangan Turtle Sanctuary, where you can learn about conservation efforts and even release a baby turtle into the ocean.
For those seeking adventure, a visit to the iconic Gili Trawangan Swing offers an adrenaline rush and a perfect photo opportunity. Soar through the air, capturing breathtaking views of the coastline while creating unforgettable memories.
Outdoor Activities for Adventure Seekers
If you're an outdoor enthusiast, Gili Trawangan won't disappoint. From snorkeling and scuba diving to stand-up paddleboarding and kayaking, there are plenty of activities to get your adrenaline pumping. Explore the vibrant coral reefs, encounter colorful marine life, or simply relax on a paddleboard as you soak in the beauty of your surroundings.
For those seeking a different perspective, take a leisurely bike ride around the island, exploring the quaint village and picturesque landscapes. Witness the fusion of natural beauty and local life as you cycle past palm trees and traditional houses.
In conclusion, Gili Trawangan is an idyllic paradise that offers a balanced blend of natural beauty and cultural experiences. From its stunning beaches to the unique local traditions, this hidden gem will captivate your senses and leave you yearning for more. So, why wait? Book your flight to Gili Trawangan now and embark on a journey of relaxation, exploration, and unforgettable memories.