Welcome to Bali, the tropical paradise that offers the perfect blend of culture, natural beauty, and luxurious resorts. If you're dreaming of an unforgettable vacation filled with relaxation, adventure, and pampering, Bali is the ultimate destination for you. In this article, we will take you on a journey to discover the best resorts in Bali, ensuring that your luxurious getaway exceeds all your expectations.
Understanding the Allure of Bali
Bali, also known as the Island of the Gods, is a place like no other. Its allure lies in its unique blend of spirituality, vibrant traditions, and stunning landscapes. The island is dotted with ancient temples and shrines, where locals make daily offerings to the gods. Balinese culture is steeped in art, dance, and music, enriching every corner of the island with a sense of magic and beauty.
The Unique Culture of Bali
Immerse yourself in Bali's distinctive culture by participating in traditional ceremonies, witnessing local dance performances, or visiting the traditional markets where you can find unique arts and crafts. Balinese people are known for their warmth and hospitality, making you feel welcome and at home from the moment you step foot on the island.
Bali's Breathtaking Natural Beauty
Prepare to be mesmerized by Bali's breathtaking natural beauty. From pristine beaches with turquoise waters to lush rice terraces and towering volcanoes, the island offers a diverse range of landscapes that will leave you in awe. For nature lovers, Bali is a paradise waiting to be explored. Whether you're hiking through dense jungles, taking a dip in hidden waterfalls, or diving amongst colorful coral reefs, the natural wonders of Bali will captivate your senses.
The Importance of Choosing the Right Resort
When planning a luxurious getaway, choosing the right resort is paramount. The resort you select will shape your entire vacation experience, determining the level of comfort, luxury, and services you'll enjoy during your stay. Here are some factors to consider when choosing a resort in Bali:
Factors to Consider When Choosing a Resort
Location: Decide whether you prefer a beachfront resort or a secluded hideaway amidst the lush jungle.
Amenities: Look for resorts that offer a wide range of facilities such as pools, spas, fitness centers, and outdoor activities.
Accommodation: Consider the type of room or villa that suits your preferences, whether it's a private pool villa, ocean-view suite, or traditional Balinese bungalow.
Reviews: Read reviews from previous guests to get insights into the resort's service quality and customer satisfaction.
The Role of a Resort in Your Vacation Experience
A luxury resort plays a vital role in enhancing your vacation experience. From the moment you check-in until your departure, the resort will be your sanctuary, ensuring every aspect of your stay is seamless and memorable. Resorts in Bali pride themselves on their exceptional service and attention to detail. Their dedicated staff will go above and beyond to cater to your needs and create experiences that will leave you with lasting memories.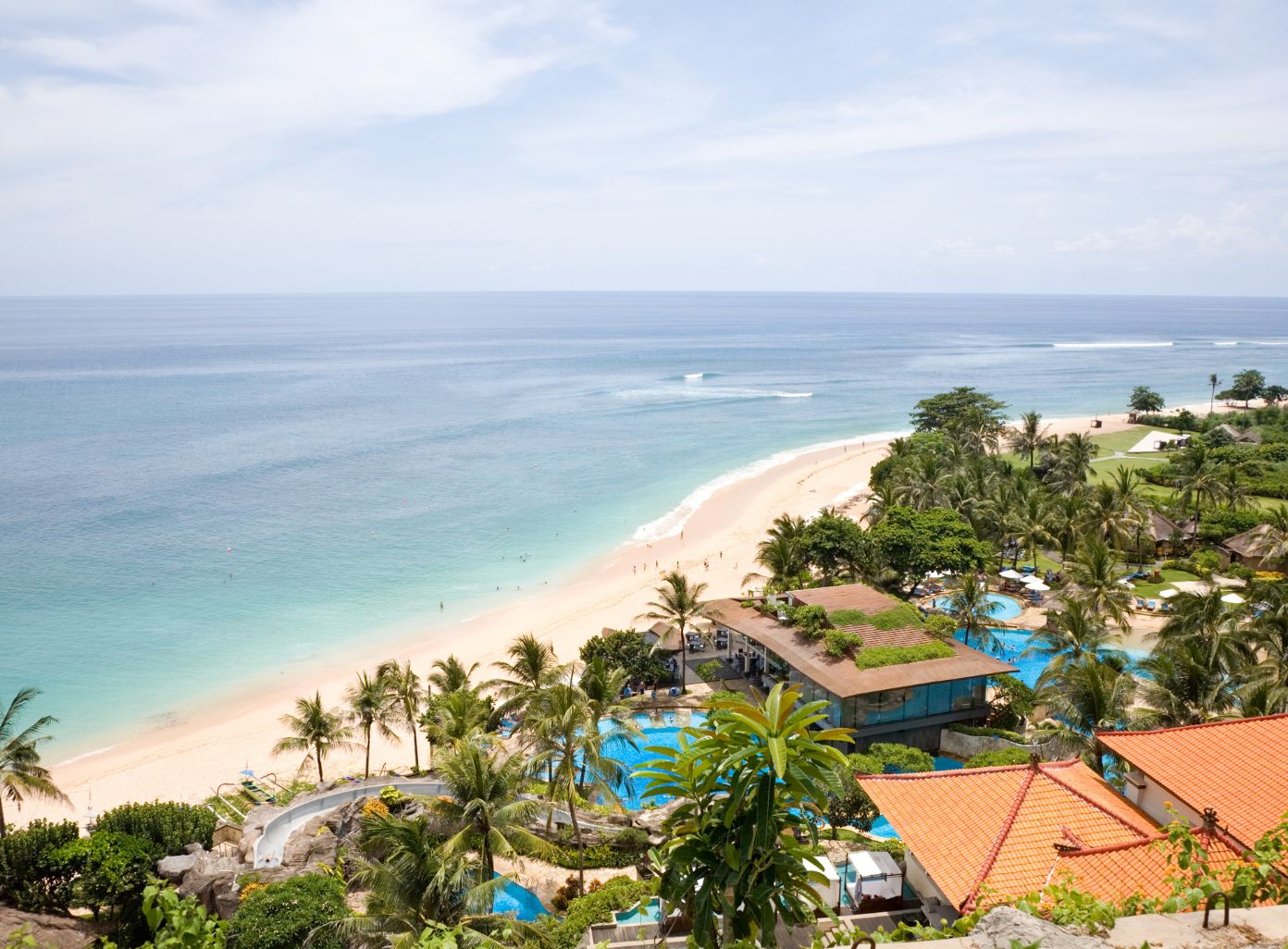 Top Luxury Resorts in Bali
Now that you understand the allure of Bali and the importance of choosing the right resort, let's delve into some of the top luxury resorts in Bali.
Beachfront Luxury Resorts
Bali boasts an array of luxurious beachfront resorts that offer direct access to pristine stretches of sand. These resorts provide stunning views of the ocean, private beach cabanas, and world-class amenities. From infinity pools overlooking the Indian Ocean to beachfront dining under the stars, these resorts create a paradise-like atmosphere that will make you never want to leave.
Jungle Hideaway Resorts
If you seek tranquility and seclusion, Bali's jungle hideaway resorts offer a unique experience amidst nature's embrace. Nestled in lush greenery, these resorts provide a peaceful sanctuary where you can rejuvenate your mind, body, and soul. Capture the essence of Bali's natural beauty while indulging in luxurious amenities such as private plunge pools, spa treatments, and delicious organic cuisine.
What to Expect from a Luxury Resort in Bali
When you choose a luxury resort in Bali, you can expect a world-class experience from start to finish.
Exceptional Services and Amenities
From the moment you arrive, you'll be greeted with warm smiles and personalized attention. Luxury resorts in Bali offer a range of services to elevate your stay, including concierge services, butlers, and 24-hour room service. Unwind in lavish spas, where skilled therapists will pamper you with indulgent treatments using natural local ingredients. Stay active with fitness centers, yoga classes, and water sports activities.
Culinary Delights at Bali Resorts
Indulge your taste buds with culinary delights at Bali's luxury resorts. From traditional Balinese cuisine to a fusion of international flavors, the culinary experiences offered at these resorts are second to none. Many resorts have multiple restaurants and bars, each offering a unique dining atmosphere and gourmet menu crafted by talented chefs.
Planning Your Luxurious Getaway to Bali
Now that you're inspired to plan your luxurious getaway to Bali, let's consider some essential factors.
Best Time to Visit Bali
Bali enjoys a tropical climate, making it a year-round destination. However, the best time to visit depends on your preferences. The dry season, from April to September, offers clear skies, less humidity, and lower chances of rain. This period is ideal for beach activities, sunbathing, and exploring Bali's natural wonders. The wet season, from October to March, brings occasional showers, lush green landscapes, and smaller crowds. This time is perfect for experiencing Balinese culture, visiting temples, and enjoying the island's serene ambiance.
Tips for a Hassle-Free Vacation in Bali
Before embarking on your luxurious getaway, here are some tips to ensure a hassle-free vacation in Bali:
Ensure your passport is valid for at least six months beyond the duration of your stay.
Check for any visa requirements before traveling to Bali.
Pack appropriate clothing, including lightweight fabrics, swimwear, and comfortable shoes.
Apply sunscreen regularly and protect yourself from Bali's strong sun.
Respect local customs and traditions. Familiarize yourself with Balinese etiquette to show appreciation for their culture.
Stay hydrated and drink only bottled or filtered water.
Take necessary precautions against mosquito bites, especially in the evening.
Rent a scooter or hire a driver to explore the island at your own pace.
Now that you possess all the information you need to plan your luxurious getaway to Bali, start booking your dream resort and get ready for an unparalleled experience. Bali awaits you with open arms, promising unforgettable moments and a truly luxurious escape.