Surabaya, the vibrant city on the Indonesian island of Java, is a popular destination for both business and leisure travelers. With its rich cultural heritage, bustling markets, and delectable cuisine, Surabaya offers something for everyone. To ensure a comfortable stay in this exciting city, it's important to choose the right hotel. In this article, we will explore the best hotels in Surabaya, catering to different budgets and preferences.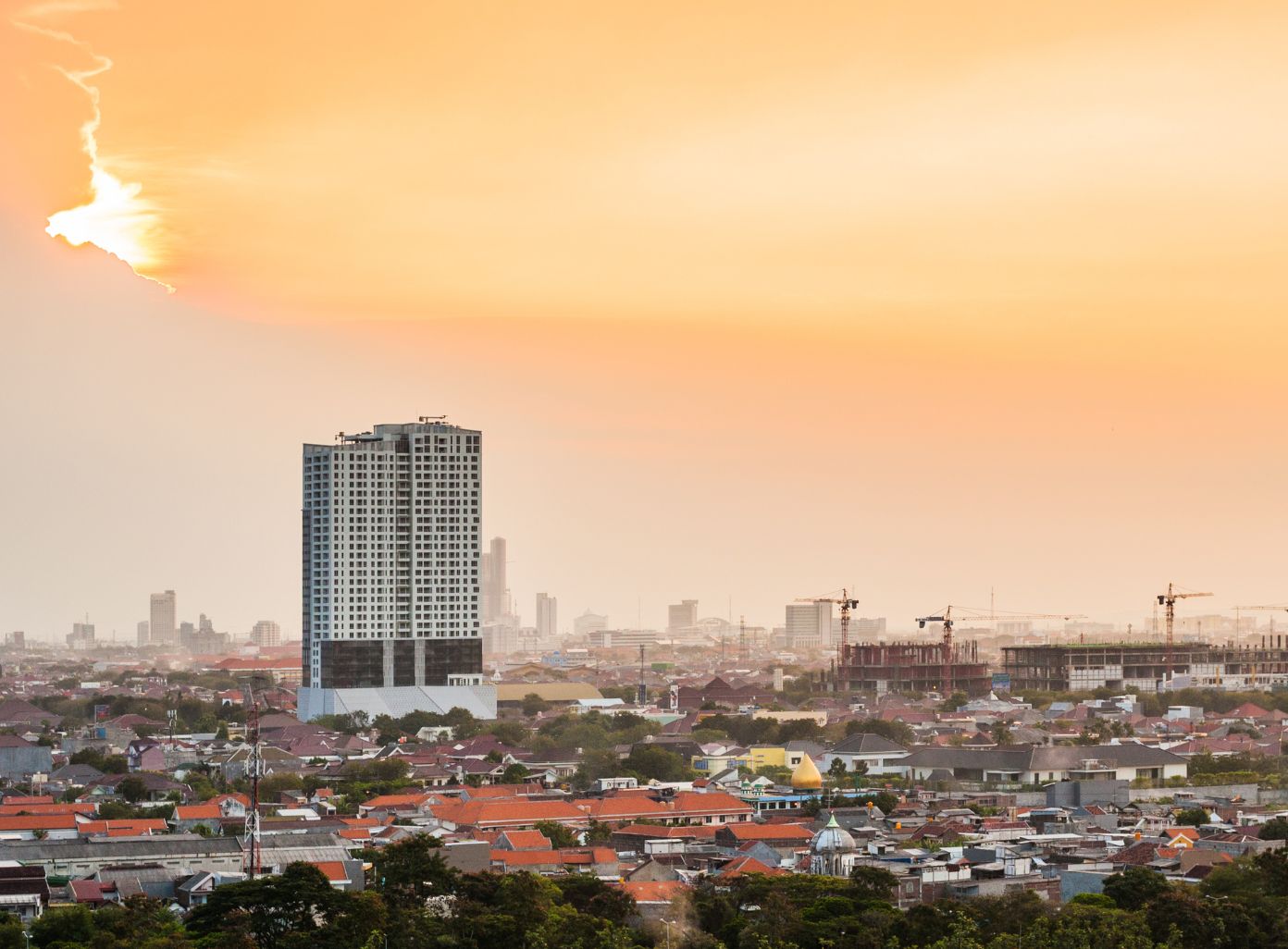 Understanding Surabaya's Geography
Before diving into the details of the best hotels, it's essential to have a basic understanding of Surabaya's geography. The city is situated on the northeastern coast of Java, overlooking the Madura Strait. Surabaya, often referred to as the "City of Heroes," is the capital of the East Java province in Indonesia. It is the second-largest city in the country and serves as a major economic and cultural center.
Surabaya is divided into several key districts, each with its unique characteristics and attractions. Let's explore these districts in more detail.
Key Districts in Surabaya
Surabaya's districts offer varied experiences for visitors. The iconic and bustling Central Surabaya, also known as Kota, is the city's business and cultural hub. Here, visitors can explore historical sites such as the Heroes Monument, a towering landmark commemorating the Battle of Surabaya in 1945, where Indonesian nationalists fought against British and Dutch forces.
In addition to its historical significance, Central Surabaya is home to vibrant markets, traditional shops, and local eateries. Visitors can delve into local traditions at the Arab Quarter, a vibrant neighborhood known for its Middle Eastern influences, colorful mosques, and delicious culinary offerings.
Another popular district is Embong Malang, renowned for its vibrant nightlife and entertainment options. This district is a favorite among young locals and tourists alike, with its trendy bars, clubs, and live music venues. Visitors can take a stroll along Tunjungan Street, the main thoroughfare of Embong Malang, which is lined with numerous malls, restaurants, and cinemas. It's a paradise for shopaholics and food enthusiasts.
For those seeking a tranquil atmosphere, Darmo's residential area is an ideal choice. This district is characterized by its leafy streets, well-manicured gardens, and upscale neighborhoods. Darmo offers a peaceful retreat from the hustle and bustle of the city, making it a popular residential area for expatriates and affluent locals. Visitors can enjoy leisurely walks, admire the beautiful architecture, and experience the serene ambiance of this district.
Proximity to Tourist Attractions
When choosing a hotel in Surabaya, it's crucial to consider its proximity to the city's main attractions. Surabaya boasts a rich cultural heritage and offers a wide range of tourist attractions.
Travelers who wish to explore Surabaya's historical sites can look for accommodation near the Heroes Monument. This iconic landmark not only serves as a symbol of the city's resilience but also offers a panoramic view of Surabaya from its observation deck. Visitors can learn about the city's history and pay tribute to the heroes who fought for Indonesia's independence.
Another notable attraction is the House of Sampoerna, a museum and cigarette factory that showcases the history and art of clove cigarette production in Surabaya. Located in the Old Town area, this cultural institution provides insights into the city's industrial past and the significance of the tobacco industry in Surabaya's development.
For those interested in religious landmarks, the Ampel Mosque is a must-visit. This historic mosque, dating back to the 15th century, is a significant pilgrimage site for Muslims in Surabaya. Its unique architecture and spiritual ambiance attract visitors from all over the world.
On the other hand, those who enjoy shopping can opt for hotels located near the bustling Tunjungan Street or the popular Surabaya Town Square. Tunjungan Street is a shopaholic's paradise, offering a wide range of retail outlets, from high-end fashion brands to local boutiques. Surabaya Town Square, also known as Sutos, is a modern shopping complex that houses a variety of stores, restaurants, and entertainment facilities.
Surabaya's geography and diverse districts provide visitors with a multitude of experiences. Whether you're interested in history, nightlife, or shopping, Surabaya has something to offer for everyone. So, plan your stay wisely and make the most of your time in this vibrant Indonesian city.
Luxury Hotels in Surabaya
If you prefer accommodation that offers the utmost comfort and impeccable service, Surabaya boasts a selection of luxurious hotels to satisfy your needs.
Amenities and Services
Surabaya's luxury hotels pride themselves on their extensive range of amenities. From world-class spas and fitness centers to lavish swimming pools and multiple dining options, these hotels go above and beyond to provide a truly indulgent experience for their guests. State-of-the-art conference facilities and personalized concierge services are also available for business travelers.
Price Range and Value
When it comes to luxury, the price tag follows suit. Surabaya's luxury hotels are known for their higher rates compared to other options. However, the exceptional level of service, elegant decor, and top-notch facilities justifies the cost. For travelers seeking the utmost comfort and convenience, these hotels offer superior value for their high-end experience.
Mid-Range Hotels in Surabaya
If you are searching for a balance between affordability and comfort, mid-range hotels in Surabaya are an excellent choice.
Comfort vs Cost
Mid-range hotels in Surabaya offer comfortable accommodations without breaking the bank. These hotels provide clean and well-appointed rooms, along with amenities such as restaurants, swimming pools, and fitness centers. The focus is on providing a comfortable stay at a reasonable price.
Location and Accessibility
One advantage of mid-range hotels is their convenient locations. Many of these hotels are situated near the city's main attractions or within close proximity to public transportation, making it easily accessible for exploring Surabaya. This factor ensures that guests can make the most out of their stay without spending much time on commuting.
Budget Hotels in Surabaya
For budget-conscious travelers, Surabaya offers a range of affordable accommodation options. These hotels provide comfortable rooms and essential amenities at wallet-friendly prices.
Affordability and Convenience
Budget hotels in Surabaya are perfect for those looking to save on accommodation costs without compromising on comfort. Offering affordable room rates, these hotels ensure a pleasant stay with clean rooms, basic amenities, and friendly service. They may lack some of the luxury of higher-end establishments, but they more than make up for it with their welcoming atmosphere and value for money.
Guest Reviews and Ratings
When choosing a budget hotel, it's essential to consider guest reviews and ratings. Websites and travel apps offer insights into the experiences of previous guests, allowing you to make an informed decision. Reading reviews can help you gauge the quality of service, cleanliness, and overall value of the hotel, ensuring a satisfactory stay.
Boutique Hotels in Surabaya
For travelers who prefer a unique and personalized experience, Surabaya's boutique hotels are a perfect match.
Unique Features and Themes
Boutique hotels in Surabaya take pride in their individuality. From eclectic interior design to themed rooms, these hotels offer a distinct charm that sets them apart. Whether it's a vintage-inspired decor or a contemporary ambiance, these hotels ensure a memorable stay for guests looking for something different.
Personalized Services
One of the key benefits of staying in a boutique hotel is the personalized service. With a smaller number of rooms, the staff can attend to each guest's needs more intimately. Whether it's organizing personalized tours, arranging special amenities, or catering to dietary preferences, the personalized service of boutique hotels adds an extra touch of luxury to the overall experience.
In conclusion, when visiting Surabaya, make sure to choose a hotel that suits your preferences and budget. Whether you seek luxury, comfort, affordability, or a unique experience, Surabaya has a range of accommodation options to cater to every traveler's needs. By carefully considering the district, proximity to tourist attractions, and the unique features offered by each hotel, you can ensure a memorable stay in this captivating city.