Lombok, an island in Indonesia, is a hidden gem that offers an enchanting experience for travelers seeking breathtaking landscapes, rich cultural heritage, and pristine beaches. Nestled next to Bali, Lombok boasts a unique appeal that is attracting more and more visitors each year. In this article, we will explore the best resorts in Lombok, catering to different needs and preferences, ensuring an unforgettable vacation for everyone.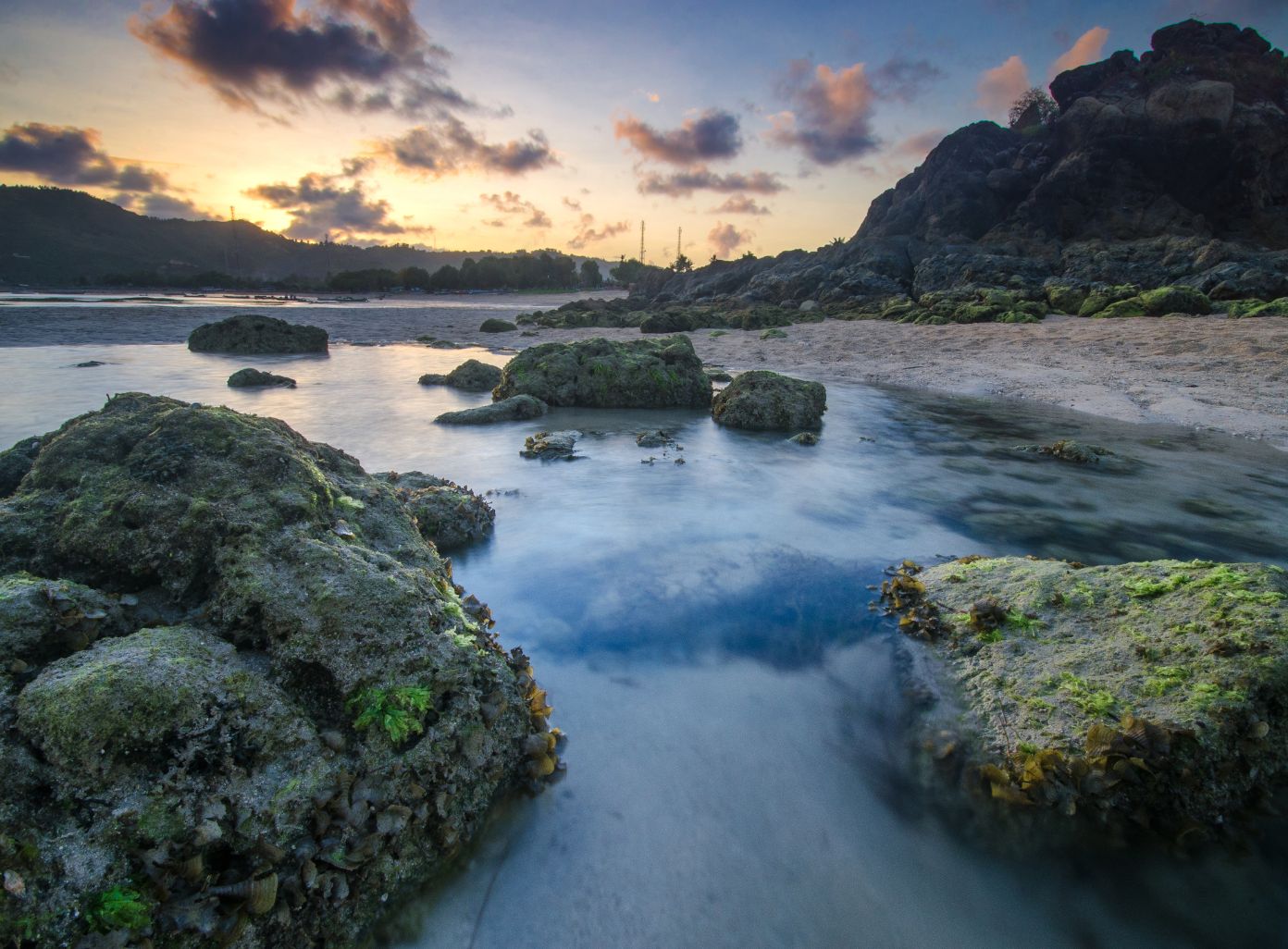 Understanding Lombok's Unique Appeal
Before we dive into the best resorts in Lombok, it is important to understand the island's unique appeal. Lombok is known for its untouched natural beauty and tranquility, offering a serene getaway from the bustling crowds of popular tourist destinations. The island is blessed with stunning landscapes, ranging from majestic mountains to pristine white sand beaches and crystal-clear waters.
On top of its natural wonders, Lombok also boasts a rich cultural heritage. The local Sasak people have preserved their traditions and cultural practices, providing visitors with an authentic experience. Lombok seamlessly combines nature and culture, making it a top choice for discerning travelers.
When it comes to natural beauty, Lombok truly shines. The island is home to Mount Rinjani, an active volcano that towers over the landscape. This majestic mountain offers breathtaking trekking opportunities for adventure enthusiasts. The trek to the summit rewards climbers with panoramic views of the island and beyond. The lush greenery and diverse wildlife along the way add to the allure of this challenging yet rewarding adventure.
For those seeking sun and sand, Lombok's beaches will not disappoint. Kuta Beach and Selong Belanak Beach stand out with their long stretches of soft sand and turquoise waters. Here, visitors can unwind, soak up the sun, and enjoy the tranquility away from the crowds. The gentle waves invite swimmers and surfers alike, providing the perfect conditions for water activities.
But Lombok's appeal goes beyond its natural beauty. The island's cultural heritage is equally captivating. Immerse yourself in the rich culture of Lombok by exploring traditional Sasak villages such as Sade and Ende. These villages offer a glimpse into the local way of life, giving visitors an opportunity to witness traditional ceremonies, taste local delicacies, and discover the intricate beauty of Sasak craftwork. The warm hospitality of the Sasak people adds an extra layer of authenticity to the experience.
As you delve deeper into Lombok's cultural tapestry, make sure to visit the impressive Pura Lingsar temple. This unique temple showcases the harmonious coexistence of different religions on the island. Hindus and Muslims come together to worship, creating a sense of unity and tolerance that is truly remarkable. The temple's architecture and intricate details are a testament to the island's rich history and cultural diversity.
Whether you are drawn to Lombok for its natural wonders or its cultural heritage, one thing is certain – the island offers a unique appeal that is hard to find elsewhere. From the awe-inspiring landscapes to the warm embrace of the local community, Lombok is a destination that will leave a lasting impression on your heart and soul.
Top Luxury Resorts in Lombok
For those seeking the pinnacle of comfort and luxury, Lombok offers a range of world-class resorts. These resorts boast exceptional amenities, stunning design, and impeccable service, ensuring an unforgettable experience for their guests.
The Pinnacle of Comfort and Luxury
One such resort is The Oberoi, located in Medana Bay. Surrounded by lush tropical gardens and overlooking the sparkling ocean, The Oberoi creates a serene haven for discerning guests. With luxurious villas, private plunge pools, and exquisite dining options, this resort redefines opulence.
Unmatched Views and Scenery
The Jeeva Beloam Beach Camp offers a unique and exclusive getaway experience. Set in a secluded cove, this resort provides guests with private, eco-friendly lodges and stunning panoramic views. Disconnect from the world and embrace the beauty of nature at this remarkable retreat.
Best Family-Friendly Resorts in Lombok
Traveling with the whole family? Lombok has you covered. Here, you will find resorts that cater specifically to families, ensuring an exciting and enjoyable holiday for all ages.
Fun and Relaxation for All Ages
The Novotel Lombok Resort & Villas is a great choice for families. Providing a wide range of activities, including swimming pools, tennis courts, and water sports, this resort guarantees entertainment for everyone. Parents can also enjoy some well-deserved relaxation at the on-site spa, while the little ones have a blast at the kids' club.
Safe and Exciting Kids' Activities
If ensuring your children's safety is a top priority, consider staying at Senggigi Beach Hotel. With spacious family rooms and a dedicated kids' pool, parents can have peace of mind while their children engage in supervised activities. The hotel's friendly staff are always ready to create a memorable experience for the whole family.
Eco-Friendly Resorts in Lombok
Lombok's natural beauty calls for responsible tourism. If you are passionate about sustainable practices, there are resorts on the island that align with your values.
Sustainable Tourism Practices
The Sudamala Suites & Villas in Mangsit exemplifies eco-friendly practices. This boutique resort's commitment to sustainability includes solar-powered energy, locally sourced materials, and organic gardens. Enjoy an eco-conscious stay without compromising on luxury and comfort.
Resorts with a Green Heart
The Gili Eco Villas promotes environmental consciousness through its eco-friendly design and practices. Situated on the picturesque Gili Trawangan Island, this resort offers eco-villas constructed with recycled and sustainable materials. Immerse yourself in nature while leaving a minimal impact on the environment.
Budget-Friendly Resorts in Lombok
Traveling on a budget doesn't mean compromising on quality. Lombok offers budget-friendly resorts that provide excellent value for money, allowing you to indulge in paradise without breaking the bank.
Affordable Luxury in Paradise
The Katamaran Hotel & Resort boasts affordable luxury in one of Lombok's most beautiful areas, Mangsit Beach. This resort offers cozy rooms, a stunning infinity pool, and direct access to the beach. Enjoy a tropical escape without draining your savings.
Value for Money Accommodations
If you're looking for comfortable accommodations at an affordable price, consider the Lombok Astoria hotel. Located in Mataram City, this hotel offers spacious rooms, a swimming pool, and easy access to nearby attractions. Rest assured, you'll get excellent value for your money.
In conclusion, Lombok, Indonesia, is a paradise waiting to be discovered. With its unique appeal, from the charm of its natural beauty to its rich cultural heritage, Lombok offers something for everyone. Whether you seek luxurious retreats, family-friendly resorts, eco-conscious accommodations, or budget-friendly options, Lombok's best resorts will undoubtedly make your vacation truly memorable. Embark on a journey to Lombok and experience the beauty and hospitality that this island has to offer!