Nestled amidst the lush tropical landscapes of Bintan Island in Indonesia, Bintan Lagoon Resort offers an unforgettable luxury experience for travelers seeking the perfect blend of relaxation and adventure. From its rich history to its unparalleled accommodation options, this resort promises a truly exceptional stay. With a wide range of dining experiences and an array of activities and attractions, Bintan Lagoon Resort caters to every guest's desires. Whether you want to unwind on pristine white sands, indulge in world-class cuisine, or experience thrilling adventures, this resort has it all. Here is everything you need to know to make the most of your stay at Bintan Lagoon Resort.
Discovering Bintan Lagoon Resort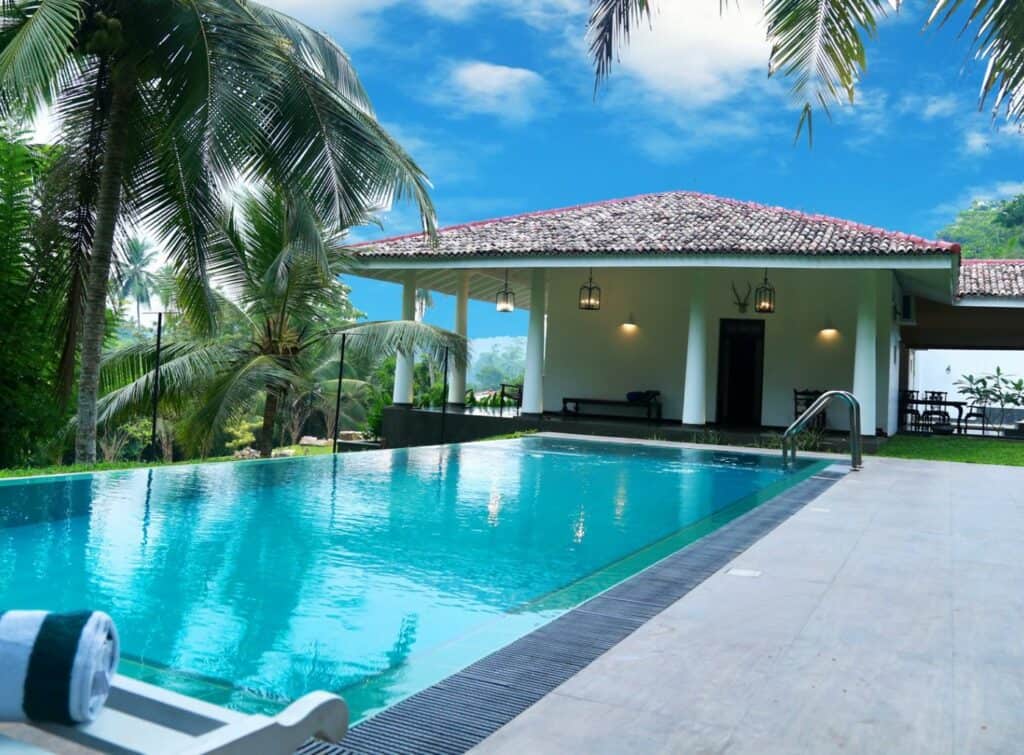 Bintan Lagoon Resort has a fascinating history that adds to its allure. Originally built in 1996, this iconic resort has undergone extensive renovations to ensure the utmost comfort and luxury for its guests. The resort was initially opened as a golf and country club, attracting avid golfers from all over the world. Over the years, it has evolved into a premier destination resort that offers not only exceptional golf courses but also a myriad of other amenities and services.
The History of Bintan Lagoon Resort
The resort's story dates back to the late 1980s when a visionary developer saw the potential of Bintan Island as a world-class tourism destination. His dream became a reality with the establishment of Bintan Lagoon Resort, which quickly gained fame for its stunning natural beauty and superb recreational facilities. Throughout the years, the resort has earned numerous accolades for its commitment to excellence and dedication to providing a memorable guest experience.
Location and Accessibility
Situated just 55 minutes away by ferry from Singapore, Bintan Lagoon Resort offers a convenient escape from the bustling city life. The resort's prime location on the island's northeast coast provides breathtaking views of the South China Sea and easy access to a range of exciting activities and attractions. Whether you're arriving from Singapore or other parts of Indonesia, getting to Bintan Lagoon Resort is a breeze, thanks to its excellent transportation links.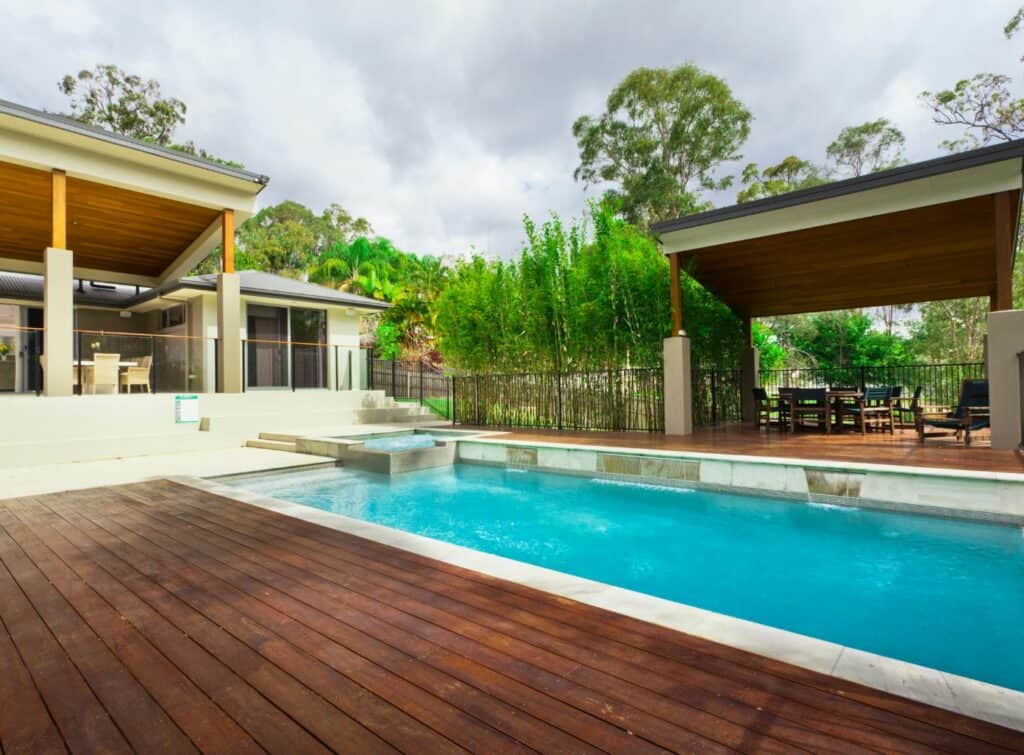 Unparalleled Accommodation
When it comes to accommodation, Bintan Lagoon Resort leaves no stone unturned in its quest to provide sheer luxury and comfort. The resort offers an impressive selection of rooms and villas, each meticulously designed to cater to the unique preferences of its guests. Whether you're traveling as a couple, a family, or a group of friends, there's a perfect accommodation option for you at Bintan Lagoon Resort.
Types of Rooms and Villas
The resort boasts a variety of rooms and suites, ranging from cozy deluxe rooms to spacious beachfront suites. Each accommodation option is elegantly furnished and equipped with modern amenities to ensure a comfortable stay. For those seeking the utmost privacy and indulgence, the resort's villas offer a secluded haven with private pools and breathtaking views of the surrounding landscapes.
Amenities and Services
Regardless of the accommodation type you choose, Bintan Lagoon Resort ensures that your every need is met. From 24-hour room service and complimentary Wi-Fi to luxurious bath amenities and plush bedding, every detail is carefully curated to enhance your stay. The resort's dedicated and friendly staff is always on hand to provide personalized assistance and make your experience truly unforgettable.
Dining at Bintan Lagoon Resort
No luxury resort experience is complete without exceptional culinary offerings, and Bintan Lagoon Resort certainly delivers on this front. With a range of restaurants and bars, guests can savor an array of delectable cuisines and enjoy breathtaking views while indulging in delicious meals and refreshing beverages.
Variety of Restaurants and Bars
From elegant beachfront dining to casual poolside refreshments, Bintan Lagoon Resort offers a diverse culinary experience. Whether you're in the mood for exquisite international dishes, authentic local flavors, or fresh seafood straight from the ocean, you'll find something to satisfy your cravings. The resort's bars also offer an extensive selection of fine wines, handcrafted cocktails, and refreshing tropical beverages.
Unique Culinary Experiences
In addition to its regular dining options, Bintan Lagoon Resort also provides unique culinary experiences for its guests. Get a taste of local culture with authentic Indonesian cooking classes, where you can learn to prepare traditional dishes using fresh, locally sourced ingredients. For a memorable dining experience, you can also opt for a private beachfront barbecue, where a dedicated chef will grill your preferred selection of meats and seafood to perfection.
Activities and Attractions
Bintan Lagoon Resort offers a wide range of activities and attractions that cater to every interest and age group. Whether you're a nature lover, an adventure seeker, or simply looking to relax and rejuvenate, the resort has something for everyone.
On-site Recreational Facilities
From the moment you step foot in the resort, you'll be spoiled for choice with the plethora of recreational facilities available. Take a refreshing dip in one of the resort's multiple swimming pools, or lounge by the beach with a good book. For those seeking adventure, the resort offers an array of water sports activities, including kayaking, jet skiing, and banana boat rides. Golf enthusiasts can also indulge in a round or two at the resort's world-class golf courses, which are renowned for their stunning landscapes and challenging holes.
Nearby Attractions and Excursions
While Bintan Lagoon Resort has plenty to offer within its grounds, the surrounding area is also worth exploring. Embark on a guided nature walk to discover the island's diverse flora and fauna, or opt for a fishing excursion to experience the thrill of reeling in your catch. For those interested in immersing themselves in local culture, the resort can arrange visits to nearby villages and markets, where you can learn about the island's rich traditions and taste authentic Indonesian dishes.
Planning Your Stay
To ensure a seamless and enjoyable experience, it's important to plan every aspect of your stay at Bintan Lagoon Resort in advance. From booking your accommodation to preparing for the journey, here are some useful tips and recommendations.
Booking and Reservation Process
It is advisable to make your reservation at Bintan Lagoon Resort well in advance, especially during peak travel seasons. You can easily book your stay online through the resort's website or contact their dedicated reservation team for personalized assistance. By confirming your reservation early, you can secure the accommodation of your choice and take advantage of any exclusive offers or packages available.
Travel Tips and Recommendations
When preparing for your trip to Bintan Lagoon Resort, it's important to take note of a few travel tips and recommendations. Remember to bring sunscreen and insect repellent, as the resort is nestled in a tropical environment. It's also advisable to pack comfortable footwear and clothing suitable for outdoor activities. Finally, don't forget to check your passport's validity and ensure you have the necessary travel documents, such as travel insurance and visa requirements, depending on your country of origin.
Experience the epitome of luxury and relaxation at Bintan Lagoon Resort. With its immaculate accommodation, exceptional dining options, and an array of activities and attractions, this resort is a haven for travelers seeking a truly unforgettable holiday. Whether you're looking to escape the city's hustle and bustle, celebrate a special occasion, or simply unwind in a breathtaking setting, Bintan Lagoon Resort promises an experience that will exceed your expectations. Book your stay today and embark on a journey of luxury and indulgence.