If you are a fan of Italian food, you don't have to go to Italy to experience the country's delicious cuisine. Jakarta is home to a vibrant Italian food scene and offers a range of restaurants that serve delicious and authentic dishes. Discover the history and influence of Italian cuisine in Jakarta, the top Italian restaurants in the city, must-try dishes to sample, and where to take Italian cooking lessons in Jakarta.
Discovering Jakarta's Italian Food Scene
Jakarta has a long-standing history with Italian cuisine. The presence of Italian ex-pats in the city, as well as the popularity of Italian food worldwide, has made it a culinary staple in Jakarta. With numerous Italian restaurants throughout the city, you can easily experience the authentic taste of Italy's cuisine.
The History of Italian Cuisine in Jakarta
Italian cuisine has been a part of Jakarta's culinary scene for decades. The Italian ex-pat community living in the city brought their traditional recipes and love for good food. These recipes have been passed down from generation to generation, and have been tweaked and perfected over the years. Jakarta's Italian restaurants offer a wide range of dishes, from classic pasta dishes to delicious pizzas, and everything in between.
One of the oldest Italian restaurants in Jakarta is Trattoria, which has been serving authentic Italian cuisine since 1990. Trattoria is known for its homemade pasta and wood-fired pizzas, as well as its cosy and welcoming atmosphere. Another popular Italian restaurant in Jakarta is Rosso, located in the Shangri-La Hotel. Rosso offers a fine dining experience, with its elegant decor and extensive wine list.
The Influence of Italian Expats on Jakarta's food culture
The Italian community in Jakarta has influenced the city's food culture profoundly. They have introduced a vast range of ingredients and styles that have helped shape the culinary scene of Jakarta. For example, the use of fresh herbs and spices, such as basil and oregano, has become a common practice in many Indonesian kitchens. Additionally, the Italian tradition of using high-quality, fresh ingredients has become a standard in many of Jakarta's top restaurants.
One of the most significant contributions of the Italian community to Jakarta's food culture is the concept of "family-style" dining. In Italy, meals are often shared among family and friends, with large platters of food served in the centre of the table. This concept has been adopted by many Indonesian families and restaurants, creating a warm and inviting atmosphere that encourages conversation and community.
Overall, Jakarta's Italian food scene is a testament to the city's diverse and vibrant culinary culture. Whether you're in the mood for a casual meal with friends or a romantic dinner for two, Jakarta's Italian restaurants offer something for everyone. So, the next time you're in Jakarta, be sure to explore the city's Italian food scene and experience the delicious flavours of Italy.
Top Italian Restaurants in Jakarta
When it comes to Italian cuisine, Jakarta has something for everyone. Whether you're looking for fine dining, cosy trattorias, or fusion cuisine, Jakarta has it all.
Rosso at the Shangri-La Hotel Jakarta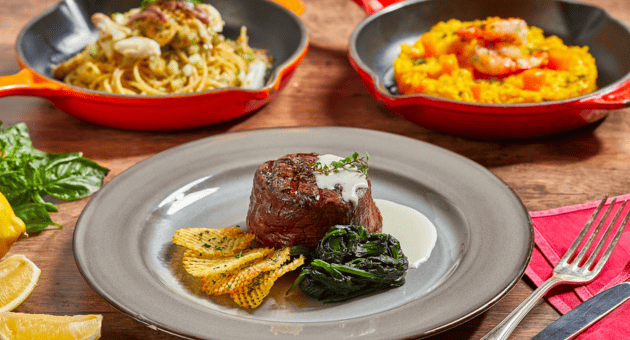 For a luxurious experience, try Rosso at the Shangri-La Hotel Jakarta, which features delicious Italian dishes and a great wine list.
Caffe Milano, Grand Indonesia Mall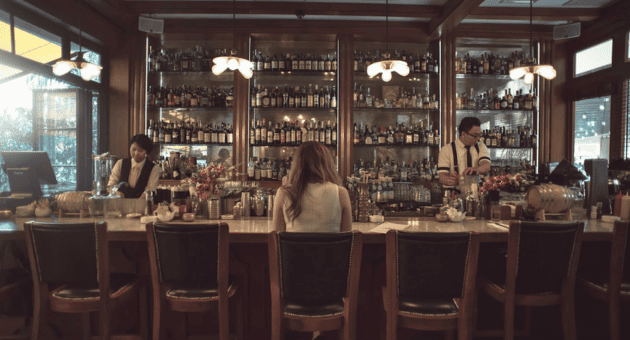 Head to Caffe Milano at the Grand Indonesia Mall, which offers an elegant atmosphere and authentic Italian cuisine.
Union Brasseri Bakery Bar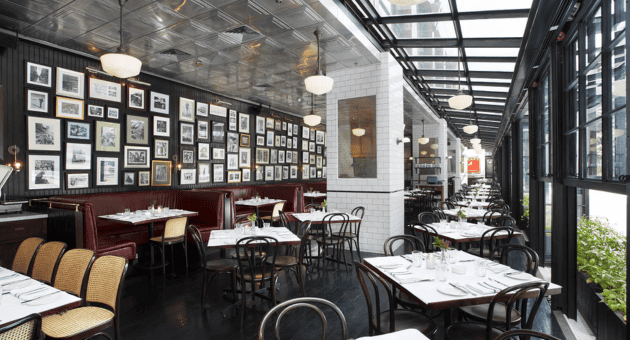 If you want to try something new, try Union Brasserie Bakery Bar. Here you'll find a refreshing take on Italian cuisine with a modern twist.
Popolamama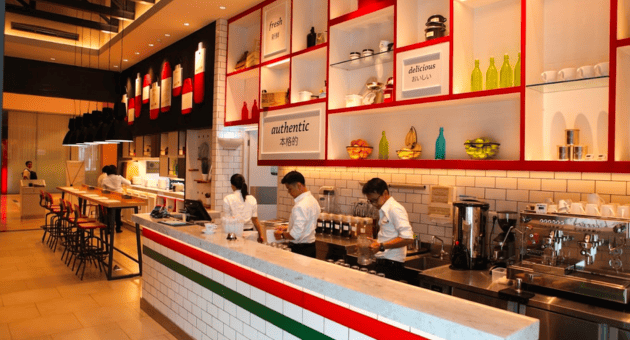 Check out Popolamama, they offer fusion cuisine with an Italian touch in a casual and cheerful ambience.
Must-Try Italian Dishes in Jakarta
When you dine at Italian restaurants in Jakarta, be sure to try their classic dishes that are a blend of tradition, simplicity, and flavour.
Classic pasta dishes
Pasta dishes are a staple of Italian cuisine, and there are plenty to choose from at Jakarta's restaurants. Try the delectable Spaghetti Carbonara at Rosso, or the classic Ravioli at Trattoria.
Authentic Italian pizzas
Indulge in an authentic pizza Margherita at Caffe Milano or try the Diavola at Popolamama for a spicy twist. No matter what you choose, you can't go wrong with a delicious pizza pie in Jakarta's Italian cuisine scene.
Traditional Italian desserts
End your meal on a sweet note with Tiramisu, a classic Italian dessert made from layers of coffee-infused ladyfingers, mascarpone cheese, and cocoa powder. Try Trattoria's version of Tiramisu or head to Caffe Milano for Panna Cotta, a creamy Italian dessert with fruit or caramel sauce.
Italian Cooking Classes in Jakarta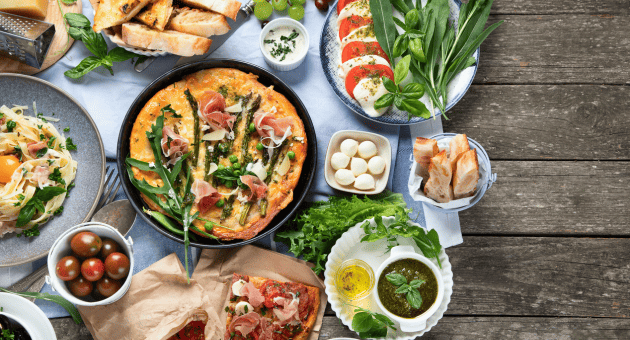 If you want to immerse yourself in Italian cuisine or improve your cooking skills, there are plenty of Italian cooking classes available in Jakarta, both for beginners and experienced home cooks.
Learning from Italian chefs
Bianco Restaurant by Chef Barretto offers a two-day Italian cooking course, where participants learn how to make pasta, fresh cheese, and sauces. Chef Michele Massari, who has worked at Michelin-starred restaurants in Italy, runs a cooking school called La Scuola in Pacific Place Mall, where you can learn the art of Italian cooking from scratch.
Cooking classes for beginners and experts
If you're a beginner, take a cooking class at Kemang Italian Language Learning Center or Pantarei Cooking School, both of which offer basic courses in pasta-making, sauce preparation, and other essential skills. For more experienced cooks, try Chef's Table at Pullman where you can learn advanced Italian cooking techniques.
Mastering Italian home cooking
If you prefer to learn in a home setting, Whycook Cooking Studio offers private Italian home cooking classes taught by professional chefs. Or, if you want to expand your cooking repertoire, take a course at Lacucina Italiana Cooking School.
Summing It Up
With its rich culinary history and diverse food culture, tasting authentic Italian cuisine in Jakarta is an unforgettable culinary experience that any food enthusiast will appreciate. Try out some of Jakarta's top Italian restaurants, savour traditional Italian dishes, and engage in cooking classes with a real Italian touch to learn the techniques of home-cooked Italian meals. With Italian expats' help, Jakarta's food culture continues to expand, offering a broad range of Italian dishes and styles that will satisfy any palate.