Indonesia is a diverse and captivating destination that offers something for everyone. From breathtaking natural landscapes to rich cultural experiences, it is no wonder that families are drawn to this tropical paradise. When planning a family vacation, finding the perfect resort is crucial for ensuring a memorable and enjoyable trip. In this article, we will explore the best family resorts in Indonesia, highlighting what makes them family-friendly and the unique experiences they offer.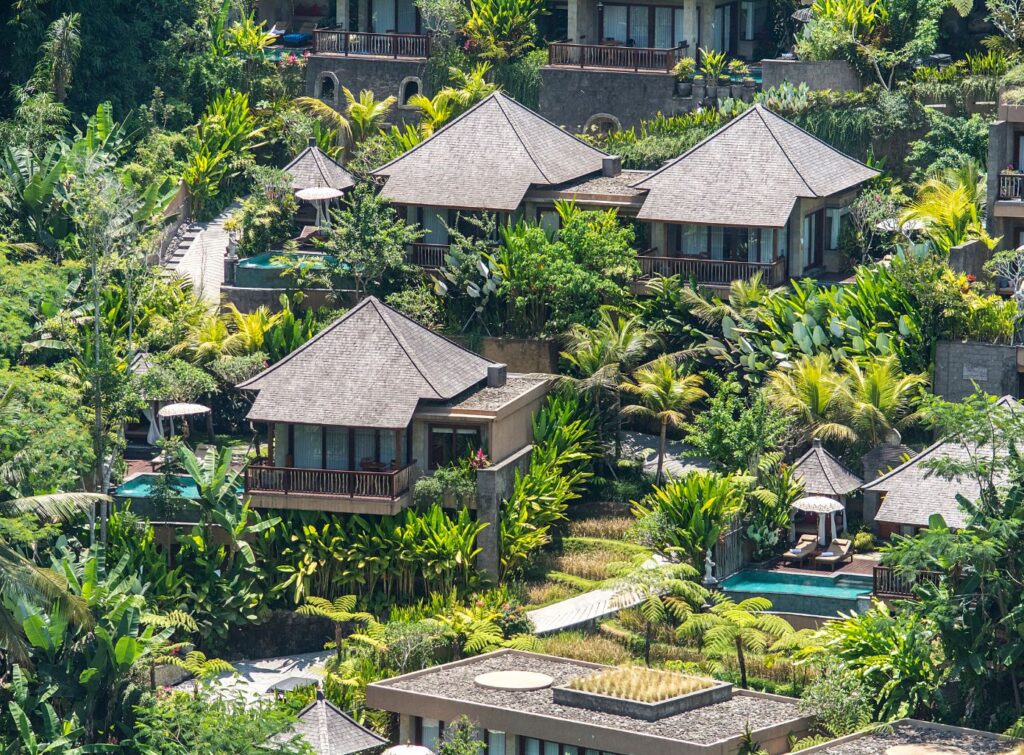 Understanding What Makes a Resort Family-Friendly
Before delving into the top family resorts in Indonesia, let's discuss what makes a resort truly family-friendly. As a parent, you want your children to have a great time while also ensuring a relaxing and stress-free vacation for yourself. Family-friendly resorts prioritize the needs and preferences of families, offering a wide range of amenities and activities suitable for all ages.
One of the key features of family-friendly resorts is the presence of dedicated and experienced staff who are well-trained in interacting with children. From organizing fun-filled activities to providing babysitting services, these resorts go the extra mile to ensure that both parents and kids can have a memorable vacation.
Key Features of Family-Friendly Resorts
When choosing a family-friendly resort, look for features such as:
Spacious and interconnected rooms or suites to accommodate the whole family comfortably.
Safe and supervised kids' clubs that offer engaging activities and educational programs.
Family-oriented dining options with menus catering to children's preferences and dietary restrictions.
Well-equipped playgrounds, swimming pools, and water parks designed with children's safety and enjoyment in mind.
Access to amenities like spas, fitness centers, and entertainment venues for adults to unwind and enjoy their vacation too.
Importance of Location and Accessibility
When traveling with kids, convenience and accessibility are crucial factors to consider. Opt for resorts that are located in family-friendly destinations, such as Bali, Lombok, Java, and Sumatra, where you can find an abundance of family-oriented activities and attractions.
Furthermore, it is beneficial to choose resorts that are easily accessible from airports, allowing you to minimize travel time and maximize your vacation experience. The closer the resort is to family-friendly attractions and services, the more time you and your loved ones can spend enjoying your vacation rather than commuting.
Top Family Resorts in Bali
Bali, known as the "Island of the Gods," is a popular destination for families seeking a tropical getaway. Here are a few top family resorts in Bali that offer a perfect blend of relaxation and adventure:
Highlighting Resort Amenities and Activities
Resort A, located along Bali's pristine coastline, boasts a range of amenities that cater specifically to families. From the moment you arrive, your little ones will be captivated by the dedicated kids' club, featuring a multitude of age-appropriate activities led by experienced staff. Meanwhile, parents can unwind by the pool or indulge in spa treatments.
For those seeking adventure, Resort B offers exciting water sports and outdoor activities suitable for all ages. The resort's team of trained professionals ensure that your family's safety and enjoyment are their top priorities. End your day with a delicious meal at one of the resort's family-friendly restaurants, where you can savor both local and international culinary delights.
Accommodation Options for Families
Resort C provides spacious family suites equipped with separate living areas and kid-friendly amenities. The resort understands the importance of quality family time and offers in-room entertainment options, including gaming consoles and DVD players. Additionally, families can take advantage of the resort's babysitting services, allowing parents to have a romantic dinner or some much-needed relaxation at the spa.
Exploring Family Resorts in Java
Java, the heart of Indonesia, offers a wide range of family-friendly resorts that allow you to explore the island's rich cultural heritage:
Unique Cultural Experiences for Families
Resort D, nestled amidst lush rice fields, welcomes families with open arms. The resort takes pride in providing authentic cultural experiences that allow you and your children to immerse yourselves in the local way of life. From traditional cooking classes to guided village tours, every moment at Resort D is filled with opportunities for discovery and learning.
Resort E, situated in the vibrant city of Yogyakarta, offers a perfect base for families to explore the nearby temples and historical sites. The resort's knowledgeable staff can arrange family-friendly day trips and cultural excursions, ensuring that you make the most of your time on the island.
Dining Options for Kids and Adults
Java is renowned for its diverse culinary traditions, and family resorts on the island reflect this abundance of flavors. Resort F offers a variety of dining options that cater to both children and adults. Whether you are craving traditional Indonesian cuisine or familiar international favorites, the resort's restaurants have something for everyone.
Family Resorts in Lombok Worth Visiting
Lombok, the neighboring island of Bali, offers a quieter and more serene alternative for families seeking a relaxing beach vacation:
Outdoor Adventures for the Whole Family
Resort G, nestled along Lombok's pristine beaches, provides ample opportunities for outdoor adventures. From snorkeling and diving to hiking and cycling, there is no shortage of activities to keep the whole family entertained. The resort's dedicated team of guides and instructors ensure that each experience is safe and enjoyable for all ages.
Relaxation and Wellness Facilities
Resort H, located in a tranquil corner of Lombok, offers a peaceful retreat for families seeking relaxation and wellness. While parents rejuvenate with soothing spa treatments, children can partake in supervised yoga or enjoy the resort's beautiful gardens and pools. The resort prides itself on its holistic approach to well-being, providing a serene haven for the whole family.
Sumatra's Hidden Family Resort Gems
Sumatra, the largest island in Indonesia, is a treasure trove of natural wonders that offer unforgettable family experiences:
Wildlife Encounters and Nature Activities
Resort I sits amidst lush rainforests and is home to a diverse array of wildlife. Families can embark on guided jungle treks, where they may encounter orangutans, tigers, and other native species. The resort also offers educational programs that allow children to learn about conservation and the importance of preserving Sumatra's unique ecosystem.
Comfort and Convenience for Families
Resort J, located near the bustling city of Medan, offers a perfect balance of comfort and convenience. The resort's spacious rooms and suites provide ample space for families to relax after a day of exploration. Additionally, its proximity to family-friendly attractions and services ensures that your vacation is both comfortable and hassle-free.
In conclusion, Indonesia is a fantastic destination for family vacations, with a wide range of family-friendly resorts that offer unforgettable experiences. Whether you choose to visit Bali, Lombok, Java, or Sumatra, each island provides its unique charm and activities suitable for all ages. So start planning your dream family vacation today and create lasting memories in the best family resorts that Indonesia has to offer!