10 Exciting Things to Do in East Java
If you're planning a trip to Indonesia, make sure not to miss out on exploring the wonders of East Java. This region, which is located in the eastern part of Java Island, is home to some of the most breathtaking natural landscapes, vibrant culture, and exciting adventure activities. Here are ten exciting things to do in East Java that will make your trip unforgettable.
Discover the Natural Wonders of East Java
East Java is a region of Indonesia that is known for its incredible natural beauty. From active volcanoes to stunning waterfalls, there is no shortage of amazing sights to explore. Here are just a few of the natural wonders that you can discover in East Java:
Explore Mount Bromo
No trip to East Java would be complete without exploring Mount Bromo, one of the most famous and active volcanoes in Southeast Asia. Located in the Bromo Tengger Semeru National Park, Mount Bromo is a popular destination for hikers and adventurers. Trekking to the summit of Mount Bromo is a thrilling experience, where you can enjoy incredible panoramic views of the surrounding landscapes, and even take in an unforgettable sunrise over the volcano's famous caldera. Along the way, you'll pass through the Sea of Sand, a vast expanse of volcanic ash that stretches out for miles.
Visit the Ijen Crater by East Java
Another natural wonder to explore in East Java is the Ijen Crater, which is known for its turquoise-coloured lake and stunning views of the surrounding mountains. Located in the Ijen Plateau, the crater is a popular destination for hikers and nature lovers. Hiking to the top of the Ijen Crater is a challenging but rewarding experience, where you can witness the sight of sulfur miners collecting sulfur by hand from deep inside the crater. The miners carry baskets of sulfur weighing up to 90 kilograms on their shoulders, a testament to their incredible strength and resilience.
Unwind at Tumpak Sewu Waterfall
Tumpak Sewu Waterfall is another amazing natural wonder that should be on your East Java itinerary. With its crystal-clear waters cascading over a stunning backdrop of rocks and lush greenery, Tumpak Sewu is a sight to behold. Located in the Lumajang Regency, the waterfall is a popular destination for hikers and nature enthusiasts. You can even swim in the natural lagoon beneath it for a refreshing dip in the cool water. Along the way, you'll pass through picturesque villages and rice fields, giving you a glimpse into the daily life of the local people.
Relax on Papuma Beach
Papuma Beach is one of East Java's most charming beaches, with its serene atmosphere, white sand, and clear blue waters. Located in the Jember Regency, the beach is a popular destination for travellers who want to unwind and soak up the sun. You can go for a relaxing walk along the shore, or even try some water sports like snorkeling or surfing. If you're lucky, you might even spot some sea turtles nesting on the beach.
Whether you're a nature lover or an adventure seeker, East Java has something for everyone. From the stunning vistas of Mount Bromo to the tranquil beaches of Papuma, there is no shortage of incredible sights to discover in this beautiful region of Indonesia.
Immerse Yourself in East Java's Rich Culture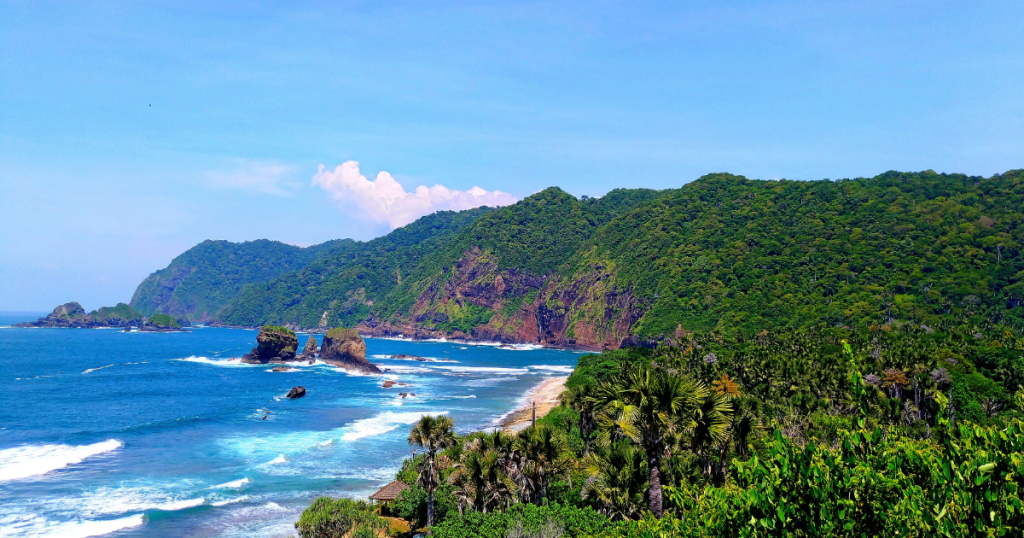 Experience Traditional Javanese Dance
Javanese dance is a beautiful and intricate art form that is deeply rooted in the region's history and culture. Watching a traditional Javanese dance performance is a must-do activity in East Java, where you can witness the incredible footwork, fluid movements, and colourful costumes of the dancers.
Visit the Majapahit Kingdom Ruins
East Java is also full of fascinating historical sites, including the ruins of the once-mighty Majapahit Kingdom. These ancient ruins were once the centre of a powerful empire that ruled over Java and parts of Southeast Asia, and it's a sight that will transport you back in time.
Discover the Unique Osing Culture in Banyuwangi
Another must-see cultural attraction in East Java is the unique Osing culture of Banyuwangi. This incredible culture is a blend of Javanese and Balinese influences and includes music, dance, and a unique language that is only spoken in this region. You can witness the traditional Osing performances, visit their villages, and learn more about their fascinating way of life.
Adventure Activities for Thrill-Seekers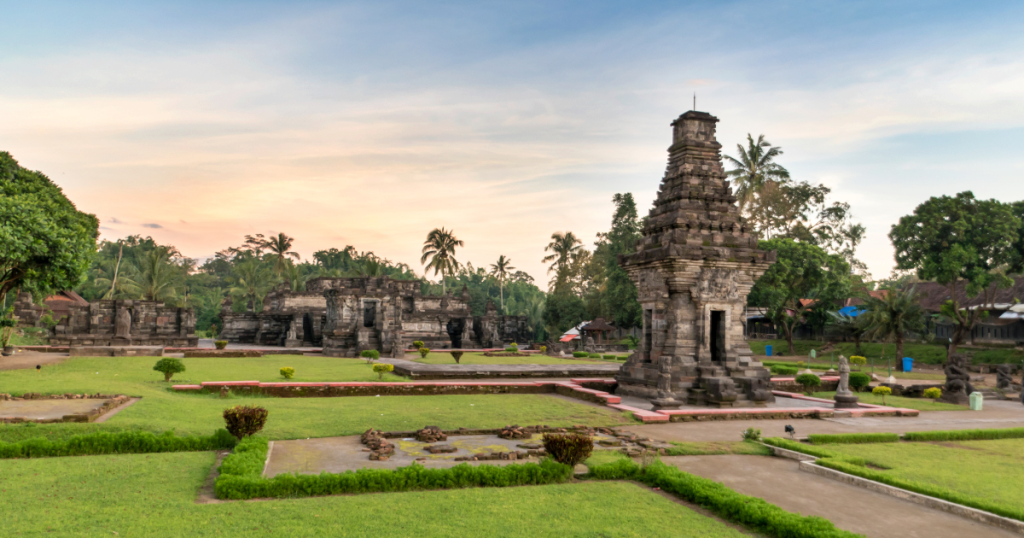 Go White Water Rafting on the Pekalen River
If you're looking for an adrenaline rush, white water rafting on the Pekalen River is the perfect activity for you. With its wild rapids, stunning scenery, and challenging terrain, Pekalen River offers an unforgettable rafting experience that is not for the faint of heart.
Trekking in Baluran National Park
Baluran National Park is a hidden gem in East Java, where you can go on a thrilling trekking adventure through the park's vast savannahs and dense forests. Along the way, you'll encounter an abundance of wildlife, from deer and buffalo to beautiful bird species.
Scuba Diving and Snorkeling in Menjangan Island
Menjangan Island is known for its pristine coral reefs, brilliant underwater visibility, and abundance of marine life. You can go on a scuba diving or snorkelling adventure and explore the spectacular underwater world of Menjangan Island, where you can encounter colourful fish, octopuses, and even sharks.
Savour the Flavors of East Java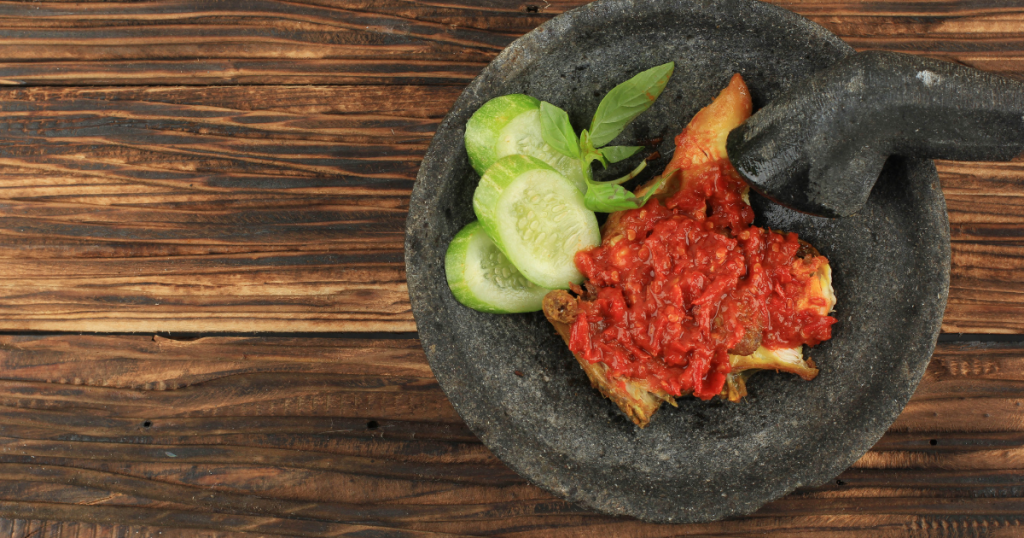 Taste Authentic East Javanese Cuisine
No visit to East Java would be complete without trying its unique and diverse cuisine. East Javanese cuisine is known for its aromatic flavours, spicy kick, and fresh ingredients. You can try traditional dishes like rawon, gado-gado, sate kambing, and nasi pecel that will tantalize your taste buds.
Visit Local Coffee Plantations
East Java is also known for its high-quality coffee, including the famous Kopi Luwak coffee. You can visit the local coffee plantations and witness the process of coffee production from bean to cup. You can even enjoy a fresh cup of coffee while taking in the stunning views of the surrounding coffee fields.
Explore Traditional Markets for Unique Souvenirs
East Java is full of traditional markets that are a treasure trove of unique souvenirs and handicrafts. From batik textiles and wooden masks to pottery and jewellery, you can find all sorts of authentic handicrafts in these markets. Make sure to haggle with the local vendors for the best deals!
Summing It Up
East Java is a region that offers an incredible mix of natural wonders, rich culture, adventure activities, and delicious cuisine. By following this list, you can experience the very best of East Java and create unforgettable memories that will last a lifetime.