Indonesia's South Sulawesi province is a treasure trove of cultural and natural wonders that are sure to captivate any traveller. From bustling cities to serene islands, there's something here for everyone. Here are 10 exciting things to do in South Sulawesi that will make your trip unforgettable.
Explore the Vibrant City of Makassar in South Sulawesi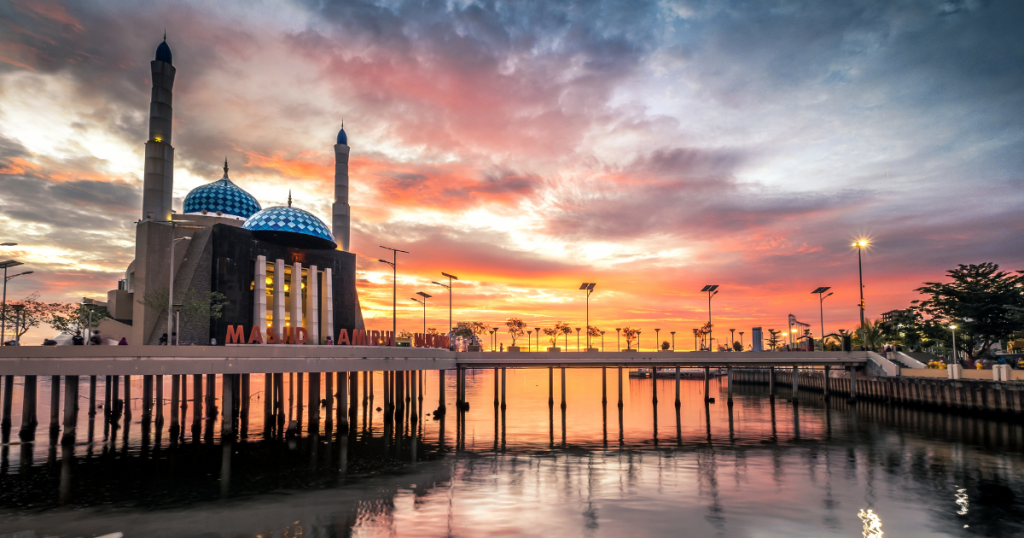 Makassar is a city with a rich cultural heritage that is just waiting to be explored. Located in South Sulawesi, this bustling metropolis offers a unique blend of modern and traditional cultures, making it a fascinating destination for travellers of all kinds.
One of the things that makes Makassar so special is its history. The city is home to several historical landmarks, such as Fort Rotterdam, which was once a stronghold of the Dutch East India Company. Today, it's a popular tourist attraction that houses several museums and art galleries that showcase the region's rich cultural heritage.
But Makassar is more than just a city of history. It's also a vibrant and bustling place that is full of life. Here are some of the top things to do in Makassar:
Visit Fort Rotterdam
Fort Rotterdam is a must-visit destination in Makassar, with its imposing walls and bastions that date back to the 16th century. Inside, you can explore several museums and learn about the city's history and cultural traditions. Be sure to check out the La Galigo Museum, which highlights the region's literature and performing arts.
But Fort Rotterdam is more than just a historical site. It's also a great place to take in the beauty of the city. The fort is surrounded by lush greenery and offers stunning views of the surrounding area. Take a stroll around the fort's grounds and soak up the atmosphere.
Stroll Along Losari Beach in South Sulawesi
If you're looking for some fresh air and relaxation, head to Losari Beach. This bustling waterfront is a popular local gathering spot and offers plenty of street food, vendors selling local crafts, and live music performances. Be sure to try some of the region's famous seafood dishes or take a sunset cruise to enjoy the sea breeze.
But Losari Beach is more than just a place to relax. It's also a great place to learn about the local culture. The beach is often used for cultural events and performances, so keep an eye out for any upcoming shows or festivals.
Discover the Culinary Scene at Paotere Harbor
One of the best places to sample local cuisine is Paotere Harbor. This bustling seafood market is a must-visit destination for foodies, with its variety of fresh fish, crabs, clams, and other seafood. Try some of the local specialities such as Coto Makassar, a traditional beef soup, or Pisang Epe, grilled bananas with palm sugar and coconut.
But Paotere Harbor is more than just a place to eat. It's also a great place to learn about the local fishing industry.
Take a tour of the harbour and watch as the fishermen bring in their catch of the day. You can even try your hand at fishing yourself!
Overall, Makassar is a city that has something for everyone. Whether you're interested in history, culture, or just having a good time, you're sure to find it here. So why not plan a trip to Makassar today and experience all that this vibrant city has to offer?
Dive into the Natural Wonders of Tana Toraja
Tana Toraja is a stunning region in South Sulawesi that is famous for its unique cultural traditions and natural wonders. Here are some exciting things to do here:
Witness the Unique Funeral Ceremonies
One of the most fascinating aspects of Toraja culture is their elaborate funeral ceremonies. These rituals are a celebration of life and death, and you can witness them in several villages throughout the region. Learn about the customs and history surrounding these ceremonies and marvel at the intricate carving on traditional Toraja houses.
Explore the Ancient Burial Sites
Another iconic feature of Tana Toraja is the ancient burial sites that dot the landscape. These are unique and intricate graves built into the cliffs and rock faces of the region. Explore these haunting and awe-inspiring sites and learn about their cultural significance.
Hike through the Scenic Rice Terraces
Get immersed in the natural beauty of Tana Toraja with a hike through the region's stunning rice terraces. These terraces were carved into the steep hillsides by generations of Torajans and remain a vital part of the local economy. Hike the trails and enjoy the panoramic views of the surrounding hills and valleys.
Experience the Beauty of Bantimurung-Bulusaraung National Park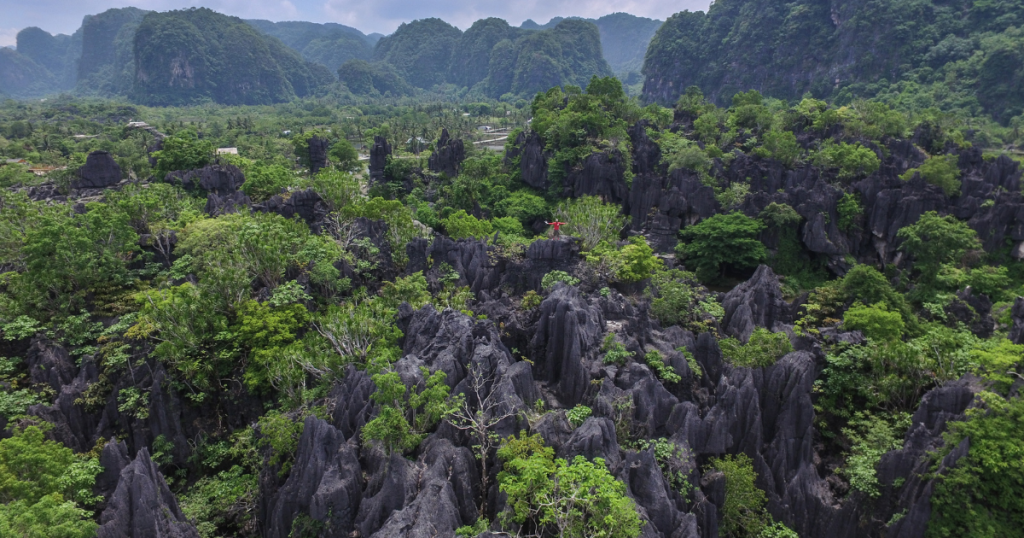 This national park is a hidden gem in South Sulawesi and a must-see for nature lovers. Here are some of the highlights:
Marvel at the Bantimurung Waterfall
The park's crown jewel is the Bantimurung Waterfall, a stunning cascade that falls from a height of over 15 meters. Here, you can relax by the crystal-clear pools, go for a refreshing swim, or take a stroll through the surrounding lush forest.
Explore the Unique Karst Landscape
Bantimurung-Bulusaraung National Park is also known for its unique karst landscape, which is home to several limestone caves and underground rivers. Take a guided tour to explore these fascinating caverns and marvel at the stalactites and stalagmites that adorn the walls.
Discover the Park's Rich Biodiversity
The park is home to a diverse array of flora and fauna, including several rare and endangered species. Look out for colourful birds, butterflies, and orchids, and you might even be lucky enough to spot a tarsier or an endangered Sulawesi black macaque.
Unwind on the Pristine Beaches of the Togean Islands
Last but not least, the Togean Islands offer a tranquil escape from the hustle and bustle of the mainland. Here are some things to do here:
Snorkel or Dive in Crystal Clear Waters
The Togean Islands are famous for their pristine waters that are home to a diverse range of marine life. Go snorkelling or diving and explore the colourful coral reefs and aquatic creatures that thrive in these waters.
Relax on the White Sand Beaches
Take some time to unwind on the peaceful white sand beaches of the Togean Islands. These secluded islands offer a serene escape from the crowds and a chance to soak up the sun and enjoy the refreshing sea breeze.
Take a Boat Tour to Explore the Surrounding Islands
Join a boat tour and explore the surrounding islands and remote villages of the Togean archipelago. Meet the friendly locals and learn about their unique culture and way of life.
In conclusion, South Sulawesi is a fascinating region that offers a wealth of cultural and natural wonders that are sure to captivate any traveller. From bustling cities to serene islands, you'll never run out of exciting things to do here. Plan your trip today and discover the beauty of South Sulawesi for yourself!