Discover the Top Attractions in Seminyak, Bali
Welcome to Seminyak, a beach resort town located on the southern end of Bali, Indonesia. Known for its upscale accommodations, trendy beach clubs, delicious dining options, and stunning beaches, Seminyak has quickly become a must-visit destination for travellers seeking a lively coastal experience. In this article, we will take a closer look at some of the top attractions that make Seminyak an unforgettable destination.
The Vibrant Beach Scene at Seminyak Bali
One of the main draws of Seminyak is its world-famous beaches, each offering its unique vibe and crowd. Seminyak Beach, the most popular of the three, spans over 5 kilometres of white sand and clear waters. This lively beach is ideal for surfing, swimming, and sunbathing and is surrounded by a plethora of beach clubs and bars that offer a vibrant atmosphere.
As you make your way down the beach, you will notice the colourful umbrellas and loungers that line the shore. The sound of waves crashing against the shore will fill your ears, and the salty ocean breeze will invigorate your senses. You can take a dip in the refreshing waters or catch some waves on a surfboard.
But the beach is not just about swimming and surfing. It's also a great place to socialize and meet new people. You can join a game of beach volleyball or soccer, or simply relax with a cold drink in hand and watch the world go by.
Double Six Beach, located directly south of Seminyak Beach, is an excellent destination for those seeking both fun and relaxation. With fewer crowds than Seminyak Beach, this tranquil beach is ideal for winding down, sipping on a refreshing cocktail while enjoying the breathtaking Bali sunset.
At Double Six Beach, you can rent a sun lounger and umbrella, or even a private cabana, and enjoy a day of pure relaxation. The beach is also home to a variety of beachside restaurants and bars, where you can indulge in delicious local cuisine or sip on a tropical cocktail while taking in the beautiful scenery.
Petitenget Beach, the quietest of them all, sits at the northern end of Seminyak, offering a relaxing atmosphere. It is the perfect spot for a morning yoga session or a quiet stroll in the sand.
At Petitenget Beach, you can take a break from the hustle and bustle of Seminyak and enjoy a peaceful moment by the sea. The beach is surrounded by lush greenery, and the calm waters make it an ideal spot for swimming or practising water sports. You can also take a walk along the beach and spot local fishermen casting their nets into the sea.
Whether you're looking for a vibrant beach scene or a peaceful spot to unwind, Seminyak's beaches offer something for everyone. So grab your sunscreen and head to the beach for a day of fun in the sun!
Must-Visit Temples and Cultural Sites in Seminyak Bali
When it comes to Balinese culture, Seminyak is definitely a must-visit destination. This vibrant and bustling town offers a plethora of temples and art galleries that will satisfy any traveller's cultural cravings.
Pura Petitenget
One of the most famous temples in Seminyak is Pura Petitenget. This sacred sea temple is set prominently on the beach and is known for its intricate architectural designs and religious ceremonies that take place daily. Visitors can participate in prayer ceremonies or simply admire the stunning sunset views from the temple. The temple is dedicated to the Balinese sea god, Dewa Baruna, and is a popular destination for locals and tourists alike.
Masceti Temple
If you're looking for a more spiritual experience, Masceti Temple is located in nearby Canggu, just a 20-minute drive from Seminyak. This peaceful and serene temple is surrounded by lush greenery and is an excellent destination for meditation or yoga practice. Visitors are welcome to stay and participate in Balinese cultural activities and ceremonies. The temple is dedicated to the god of agriculture, Dewi Sri, and is an important site for Balinese Hindus.
The Nyaman Gallery
If contemporary art is more of your interest, The Nyaman Gallery is a must-visit destination. This gallery offers a mix of international and local contemporary art. The gallery represents a range of artists from Indonesia and beyond, and visitors can browse artwork for sale and attend opening events or art talks. The gallery is located in the heart of Seminyak and is a great place to immerse yourself in the local art scene.
Whether you're interested in spirituality, art, or simply admiring the beauty of Balinese culture, Seminyak has something for everyone. Make sure to add these must-visit temples and cultural sites to your itinerary for an unforgettable cultural experience.
Indulge in Seminyak's Culinary Delights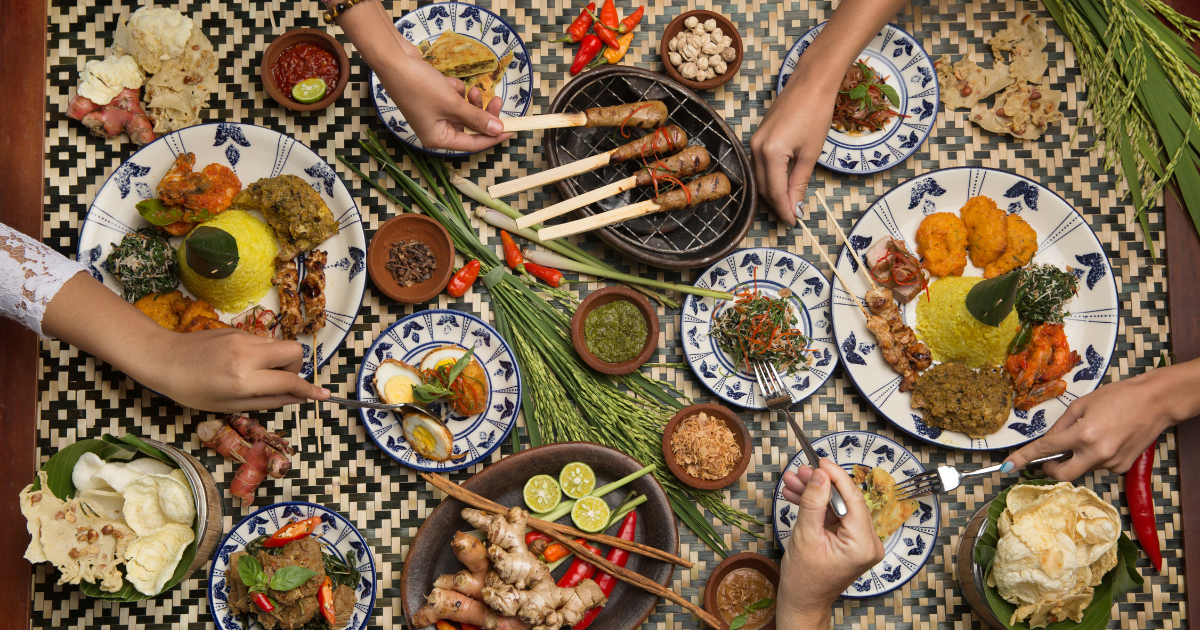 Seminyak has become famous for its mouthwatering Balinese cuisine and international dining options, making it a top food destination in Bali. The beach clubs in Seminyak offer excellent dining options with a view, where visitors can taste fresh, locally sourced seafood. Traditional Balinese cuisines such as Nasi Goreng, Babi Guling, and Sate Lilit can be found in many local warungs or street-side eateries and provide an authentic experience.
For those looking for international flavours, Seminyak also offers plenty of options, from Italian to Japanese to Mexican and more. With so many options to choose from, Seminyak is sure to satisfy any visitor's culinary desires.
Shopping in Seminyak: From Local Markets to Designer Boutiques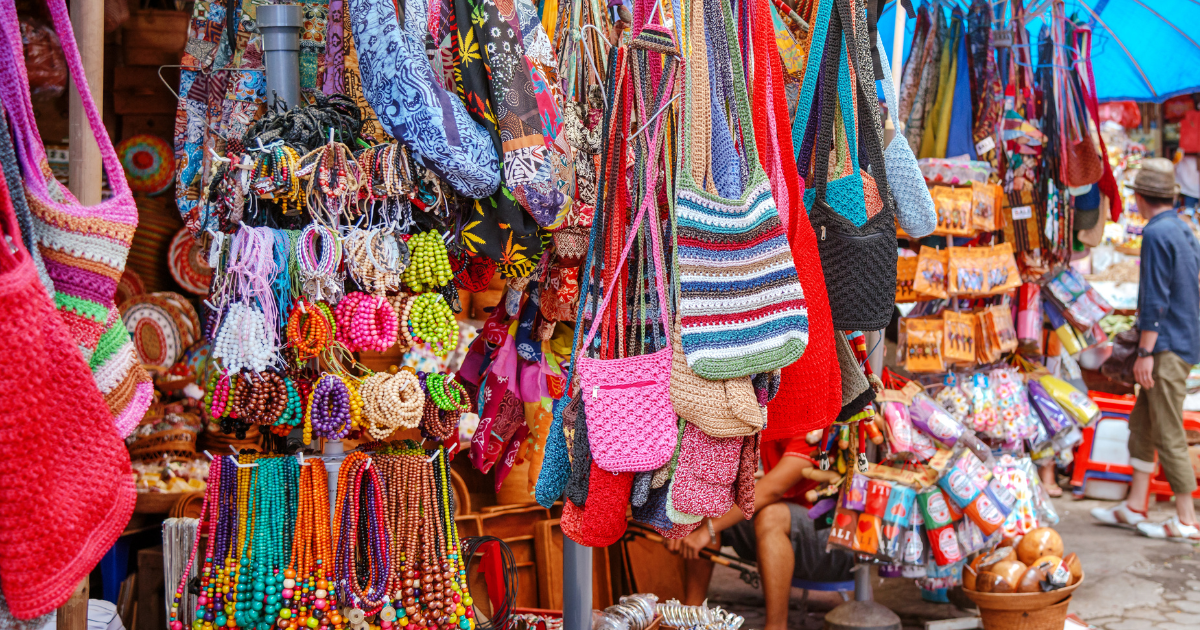 If shopping is your passion, then Seminyak is the place to be. Seminyak Village is a modern shopping mall with a range of international brands, local designer boutiques, art galleries, bookstores, restaurants, and cafes. Flea Market Oberoi, also known as "Merta Nadi Art Market," is a must-visit for bargain hunters. Here visitors can find affordable and trendy souvenirs, ranging from handicrafts to clothing and jewellery.
Jalan Laksmana, also known as "Eat Street," is home to many upscale boutiques and fashion stores. Here visitors can find a mix of international and local designer brands, from swimwear to formal wear and everything in between.
Summing It Up
Seminyak is a destination that provides something for everyone, from vibrant beaches and luxurious accommodations to cultural experiences and culinary delights. Whatever your interests may be, one thing is for sure: there is never a dull moment in Seminyak, Bali.