Bali, Indonesia, is renowned for its stunning beaches, making it a top destination for travelers seeking a seaside getaway. To make the most of your beach holiday in Bali, it is essential to find the right accommodation that offers not only a breathtaking view but also exceptional amenities and services. In this article, we will guide you through the best beachfront hotels in Bali, highlighting their unique features and helping you choose the perfect one for your needs.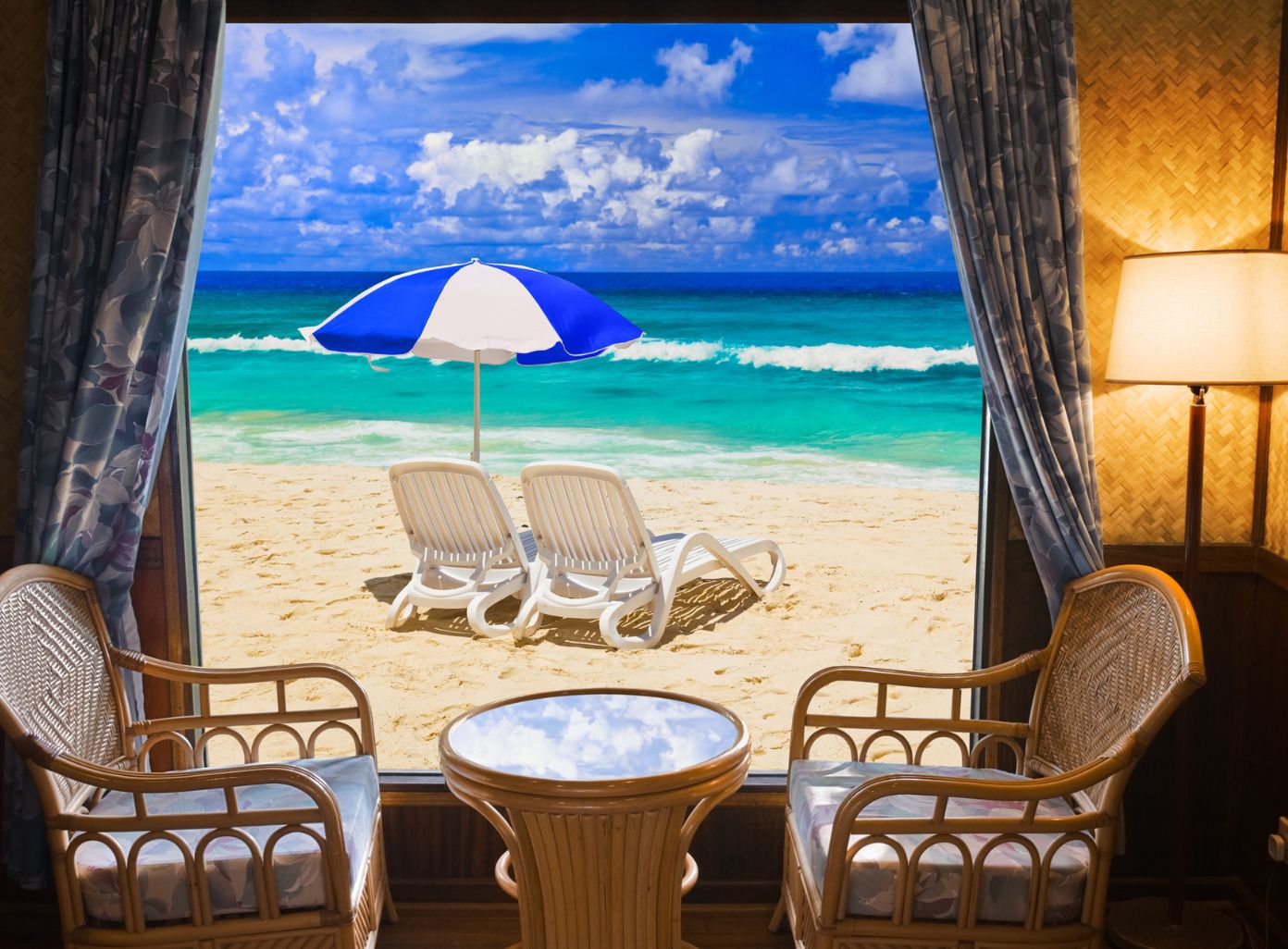 Understanding What Makes a Great Beachfront Hotel
Before delving into the top-rated beachfront hotels in Bali, let's first explore the key factors that make a great beachfront hotel. One of the primary aspects to consider is the hotel's location and accessibility. A great beachfront hotel should be conveniently situated near popular attractions, restaurants, and entertainment options. It should also offer direct access to the beach, allowing guests to enjoy the sand and surf effortlessly.
When it comes to location, imagine waking up in a beachfront hotel and stepping outside to witness the breathtaking sunrise over the ocean. The sound of waves crashing against the shore creates a soothing ambiance, providing a perfect start to your day. With a great beachfront hotel, you can easily take a leisurely stroll along the coastline, feeling the soft sand beneath your feet and enjoying the refreshing sea breeze.
Another crucial aspect is the hotel's amenities. A great beachfront hotel should provide essential amenities to ensure a comfortable and enjoyable stay. These include spacious rooms with ocean views, luxurious bathrooms, swimming pools, fitness centers, spa facilities, and sumptuous dining options.
Imagine checking into a beachfront hotel and being greeted by a spacious and elegantly designed room. The floor-to-ceiling windows offer panoramic views of the ocean, allowing you to wake up to the sight of turquoise waters and palm-fringed beaches. The luxurious bathroom, complete with a deep soaking tub and rainfall shower, provides a perfect place to unwind after a day of exploring.
When it comes to amenities, a beachfront hotel should offer more than just a place to sleep. Picture yourself taking a dip in a sparkling swimming pool overlooking the ocean. The sun loungers surrounding the pool invite you to relax and soak up the sun's rays while sipping on a refreshing cocktail. For those who wish to maintain their exercise routine while on vacation, a well-equipped fitness center with state-of-the-art equipment is essential.
Essential Amenities in Beachfront Hotels
When it comes to essential amenities in beachfront hotels, there are a few must-haves to consider. A well-equipped fitness center is essential for those who wish to maintain their exercise routine while on vacation. Additionally, a spa facility offering a range of relaxing treatments can add an extra touch of luxury to your stay. Furthermore, beachfront hotels that boast multiple dining options, including beachside restaurants and bars, allow guests to indulge in delicious cuisine while enjoying stunning views.
Imagine pampering yourself with a rejuvenating massage at the hotel's spa facility. The skilled therapists use natural oils and techniques to melt away any tension, leaving you feeling completely relaxed and revitalized. Afterward, you can head to one of the beachside restaurants and savor a delectable meal prepared by talented chefs. Whether you prefer fresh seafood, international cuisine, or local delicacies, the beachfront hotel offers a variety of dining options to satisfy your taste buds.
Importance of Location and Accessibility
The location and accessibility of a beachfront hotel play a crucial role in determining the quality of your stay. It is advantageous to choose a hotel that is situated near popular beaches and attractions. This will not only save you time but also allow you to make the most of your vacation. Additionally, a beachfront hotel with easy access to public transportation or taxi services ensures that guests can explore the surrounding areas conveniently.
Imagine staying at a beachfront hotel that is just a short distance away from the vibrant nightlife, trendy beach clubs, and cultural landmarks. You can easily immerse yourself in the local culture, explore the bustling markets, and try authentic cuisine at nearby restaurants. With easy access to public transportation or taxi services, you can venture further and discover hidden gems, such as secluded beaches, ancient temples, and lush rice terraces.
In conclusion, a great beachfront hotel offers more than just a place to stay. It provides an unforgettable experience, combining breathtaking views, luxurious amenities, and convenient location. Whether you're seeking relaxation, adventure, or a blend of both, a beachfront hotel is the perfect choice for an unforgettable vacation.
Top-Rated Beachfront Hotels in Bali
Luxury Beachfront Hotels
For those seeking the epitome of luxury, Bali offers an array of top-rated beachfront hotels. These hotels excel in providing a lavish and indulgent experience, catering to the needs and desires of discerning travelers. From opulent suites with private pools to world-class dining and personalized service, these luxury beachfront hotels in Bali are guaranteed to exceed your expectations.
Budget-Friendly Beachfront Hotels
Not all beachfront hotels need to break the bank. Bali is home to several budget-friendly beachfront hotels that offer excellent value for money without compromising on quality. These hotels provide comfortable accommodations, convenient amenities, and prime beachfront locations at affordable rates, allowing budget-conscious travelers to enjoy the beauty of Bali's beaches without emptying their wallets.
Unique Features of Bali's Beachfront Hotels
Architectural Styles and Designs
One of the distinguishing features of Bali's beachfront hotels is their unique architectural styles and designs. From traditional Balinese-inspired architecture to contemporary designs, each hotel offers a distinct ambiance that reflects the island's rich culture and natural beauty. Staying in a beachfront hotel in Bali gives you the opportunity to immerse yourself in the island's enchanting atmosphere.
Eco-Friendly Practices and Sustainability
Many beachfront hotels in Bali prioritize sustainability and eco-friendly practices. These hotels strive to minimize their environmental impact by implementing energy-saving initiatives, waste management systems, and conservation programs. By choosing an eco-friendly beachfront hotel, you can contribute to Bali's preservation efforts while enjoying a guilt-free vacation.
Choosing the Right Beachfront Hotel for Your Needs
For Family Vacations
When planning a family vacation, it is crucial to choose a beachfront hotel that caters to the needs of both parents and children. Family-friendly beachfront hotels offer spacious rooms or suites, children's activities, and dedicated areas for kids to play and have fun. Additionally, these hotels often provide babysitting services, allowing parents to enjoy some much-needed relaxation time.
For Romantic Getaways
Bali's beachfront hotels provide the perfect setting for a romantic getaway. Look for hotels that offer private villas with intimate pools or jacuzzis for unparalleled privacy and romance. Dining options that include candlelit beach dinners or secluded rooftop restaurants further enhance the romantic ambiance, creating unforgettable memories for couples.
For Solo Travelers
Solo travelers visiting Bali can find beachfront hotels that cater specifically to their needs. These hotels provide comfortable single rooms or shared accommodation options, allowing solo travelers to meet fellow adventurers. The beachfront location offers a tranquil setting where solo travelers can unwind, enjoy peaceful walks along the shore, and even engage in water sports activities.
Booking Your Stay at Bali's Beachfront Hotels
Best Time to Book
When planning your stay at one of Bali's beachfront hotels, it is essential to consider the best time to book. Bali's peak tourist season runs from July to September and during the Christmas and New Year holidays. To secure the best rates and availability, it is advisable to book your beachfront hotel well in advance, especially during these peak periods.
Tips for Getting the Best Deals
If you are looking to get the best possible deals on beachfront hotels in Bali, there are a few tips to keep in mind. First, consider booking during the island's shoulder seasons, which are the months of April, May, June, and October. During these periods, the weather is still favorable, and hotels often offer discounted rates. Additionally, signing up for hotel newsletters and following their social media accounts can provide you with access to exclusive promotions and discounts.
With its stunning beaches and a wide range of beachfront hotels to choose from, Bali truly is a paradise for beach lovers. Whether you are seeking luxury or budget-friendly options, Bali's beachfront hotels offer a memorable experience that combines breathtaking views, exceptional amenities, and warm hospitality. So start planning your beachfront getaway in Bali and discover why this island is a favorite among travelers worldwide.