If you're looking for an exciting and exotic getaway, Bintan Island is a top choice. Located in the Riau Archipelago of Indonesia, this beautiful island offers a pleasant mix of Indonesian culture, history, and breathtaking natural landscapes. In this article, we will be exploring the top attractions of Bintan Island to help you plan your next getaway with ease.
A Brief Introduction to Bintan Island
Bintan Island is an ideal destination for travellers who are looking for a quick escape from the hustle and bustle of city life. It stretches over 1,140 square kilometres and boasts of a rich cultural heritage, stunning coastline, and spectacular natural wonders. Tourists from all over the world visit Bintan Island to enjoy its pristine white sand beaches, crystal clear waters, and lush green forests.
History and Culture of Bintan Island
Bintan Island is a melting pot of different cultures and has a rich history that dates back to the 3rd century. The island has been a trading hub for many centuries and was once home to Malay and Chinese immigrants. You can immerse yourself in the island's rich culture by visiting its historic villages, temples, and museums. A visit to Bintan Island's cultural and historic sites will take you back in time and allow you to learn more about the island's fascinating heritage.
How to Get to Bintan Island
Bintan Island can be reached by ferry from Singapore or by direct flight from Jakarta. From Singapore, there is a regular ferry service that operates from the Tanah Merah Ferry Terminal to Bintan Ferry Terminal. The ferry ride takes approximately 1 hour, and if you're travelling by flight, it will take approximately 1 hour from Jakarta to reach Bintan.
Top Beaches and Water Activities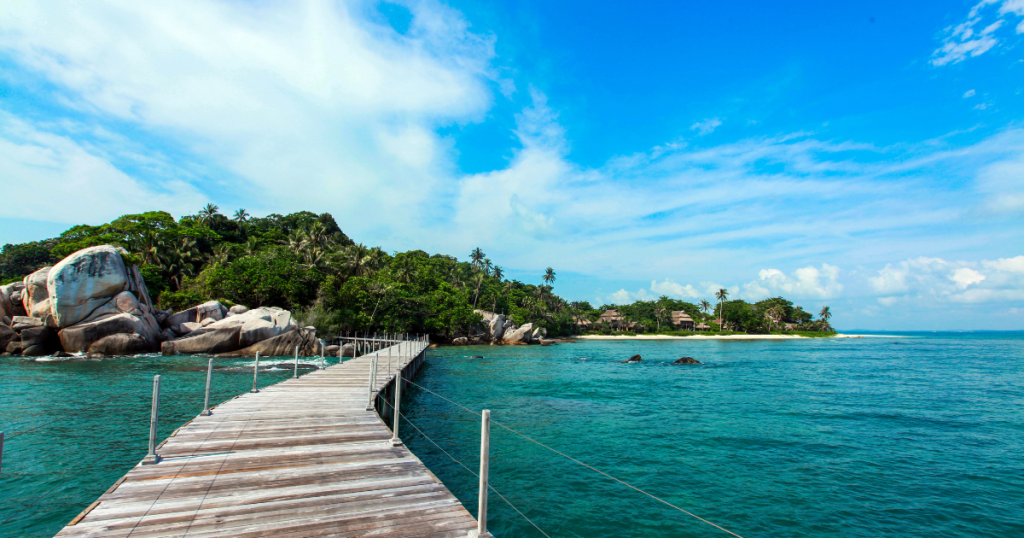 The stunning beaches of Bintan Island are a major attraction for tourists. Two of the most popular beaches on the island are Trikora Beach and Lagoi Bay Beach. Trikora Beach is an excellent place to enjoy a beach vacation, with its crystal clear waters and white sandy beaches. Lagoi Bay Beach is a perfect spot for water activities such as kayaking, snorkelling, and diving. The clear blue waters make it an ideal spot for swimming and sunbathing. Bintan Island also offers an array of water activities such as jet skiing, parasailing, banana boat riding, and more.
Trikora Beach
Trikora Beach is a must-visit destination on Bintan Island. It is situated on the eastern end of Bintan, and it offers spectacular views of the sea. The beach has a long coastline and is perfect for spending a relaxing day with your family or friends. You can enjoy a variety of water activities at the beach or just lay back and soak up the sun on the white sandy beach.
Lagoi Bay
Lagoi Bay is another picturesque waterfront on Bintan Island and is well known for its crystal-clear waters. If you're an adventure enthusiast, you can try water sports like kayaking, parasailing, and jet skiing. For those who prefer a more relaxed pace, there are cosy beachfront cafes where you can enjoy a relaxing drink while taking in views of the sea.
Water Sports and Activities
Bintan Island is famous for its water activities, and there is no shortage of things to do if you're a water sports enthusiast. Some of the popular water activities on the island are Banana boat rides, Jet-skiing, Parasailing, and Snorkeling. You can easily book these activities at the beach resorts on the island.
Cultural and Historical Sites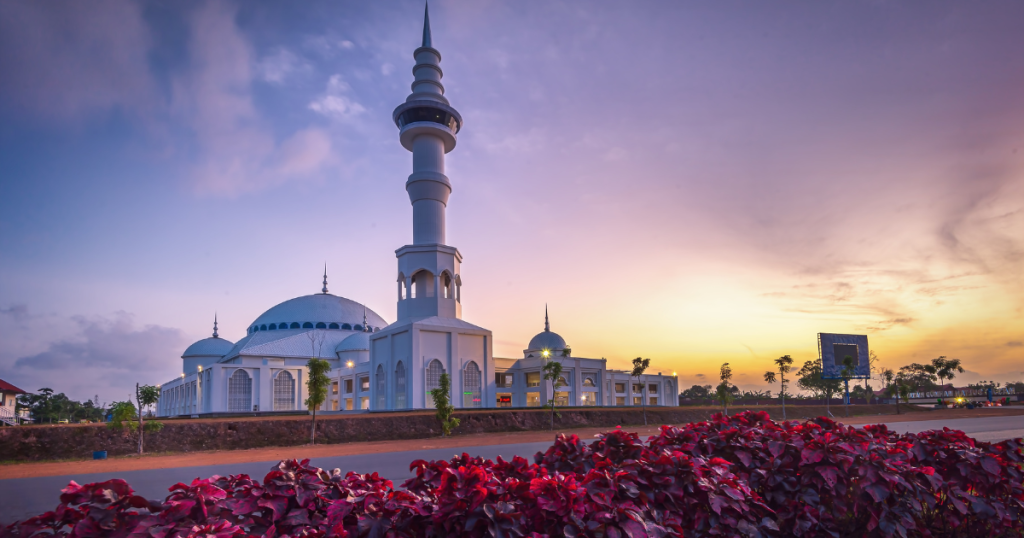 Bintan Island is an island of cultural diversity with a rich heritage influenced by multiple ethnicities and religions. The island boasts a multitude of religious, historical and cultural sites to visit. Among the most popular are the Banyan Tree Temple, Penyengat Island and Senggarang Village.
Penyengat Island
Penyengat Island became a cultural and political centre in the 18th century when the Sultan of Johor moved his capital there. Visit the impressive royal tombs, a 19th-century mosque built without the use of nails, and the former palace. The island is popular for its sea views and serene atmosphere.
Senggarang Village
In Senggarang village, you can find beautiful temples and ancient shrines that pay homage to the Chinese community's ancestors. The village is also home to the well-preserved Pura Tri Agung temple, which is an excellent destination for those interested in history.
Banyan Tree Temple
Banyan Tree Temple is a unique temple located in the heart of Tanjung Uban. This temple was built by the local Chinese community and is known for its beautiful banyan tree that has grown through the roof of the temple. It is also a popular destination for those seeking spiritual enlightenment.
Outdoor Adventures and Nature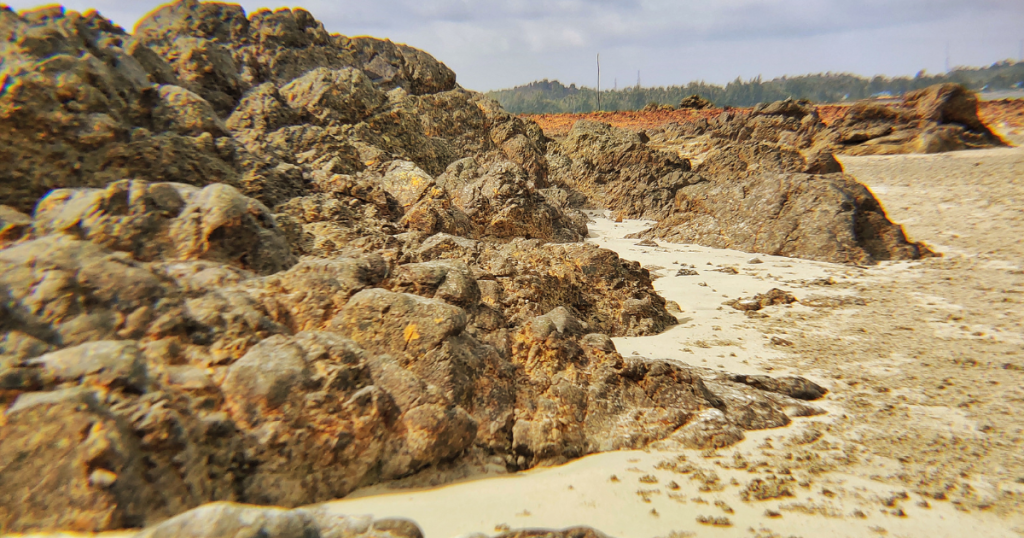 Bintan Island's natural beauty is one of its top attractions. Visitors can enjoy outdoor adventures and explore its magnificent wildlife and flora. Some of the best outdoor activities in Bintan are the Bintan 4×4 Jeep Adventure, Mangrove Discovery Tour and Gunung Bintan Adventure Trek.
Bintan Mangrove Discovery Tour
The Mangrove Discovery Tour is a must-do activity while visiting Bintan Island. The tour takes you through the lush mangrove forest of Sebung River on a traditional boat, where you can spot various wildlife and learn about the ecosystem. The serene surroundings and sights make for a relaxing and enjoyable experience.
Gunung Bintan Adventure Trek
Gunung Bintan is the highest peak on the island and offers breathtaking panoramic views of the surrounding nature. The trek to the peak is challenging, but it's worth the effort once you reach the top. The hike offers an excellent opportunity to immerse yourself in the local flora and fauna.
Bintan Elephant Park
The Bintan Elephant Park is a unique destination on the island where you can interact with and feed the elephants. It's a fun and educational experience that's perfect for families with kids. You can take a ride on the elephant's back or enjoy watching them play in the water.
Summing It Up
Bintan Island is an alluring destination that offers an exciting and relaxing getaway. You can explore the island's cultural and historical sites, enjoy water activities at its stunning beaches, and take part in outdoor adventures amidst the island's incredible nature. We hope this guide has helped you plan your next trip to Bintan Island with ease.